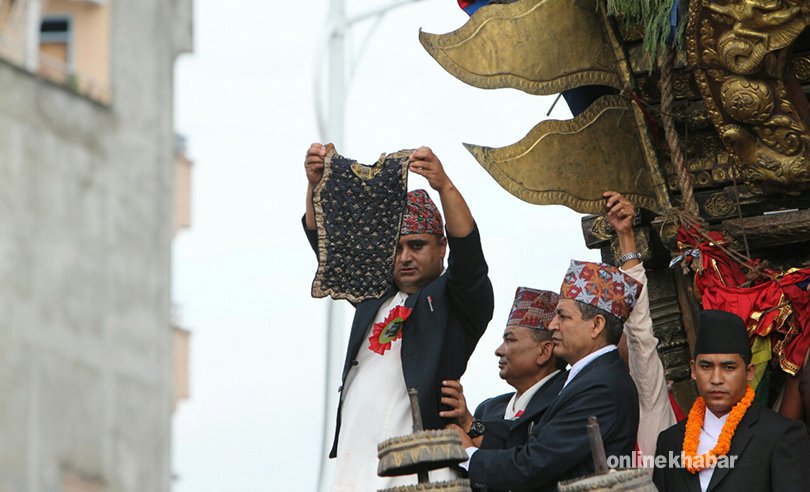 Kathmandu, September 4
Government officials and community leaders of Lalitpur have agreed to conclude the Rato Machhindranath Jatra following a shortcut way this year.
Accordingly, there will not be the Bhoto Dekhaune Jatra, a major part of the 15-day festival, this year.
The decision follows a violent clash between locals and police personnel after the locals unilaterally tried to start the jatra on Thursday arguing it was already too late to hold the annual festival initially scheduled for April. The festival was postponed repeatedly due to the Covid-19 spread in the city, but the locals yesterday tried to pull the chariot notwithstanding the prohibitory order imposed to control the spread.
The District Administration Office has imposed a curfew in the city today so as to avoid any untoward incident.
Amidst the curfew, community leaders guarded by the police performed a kshama puja (worship, seeking forgiving) today. Likewise, they also agreed to cut short the regular procedure of the jatra considering the recently developed situation and take the statue to Bungamati directly, informs Guthi Sansthan spokesperson Saroj Thapaliya.