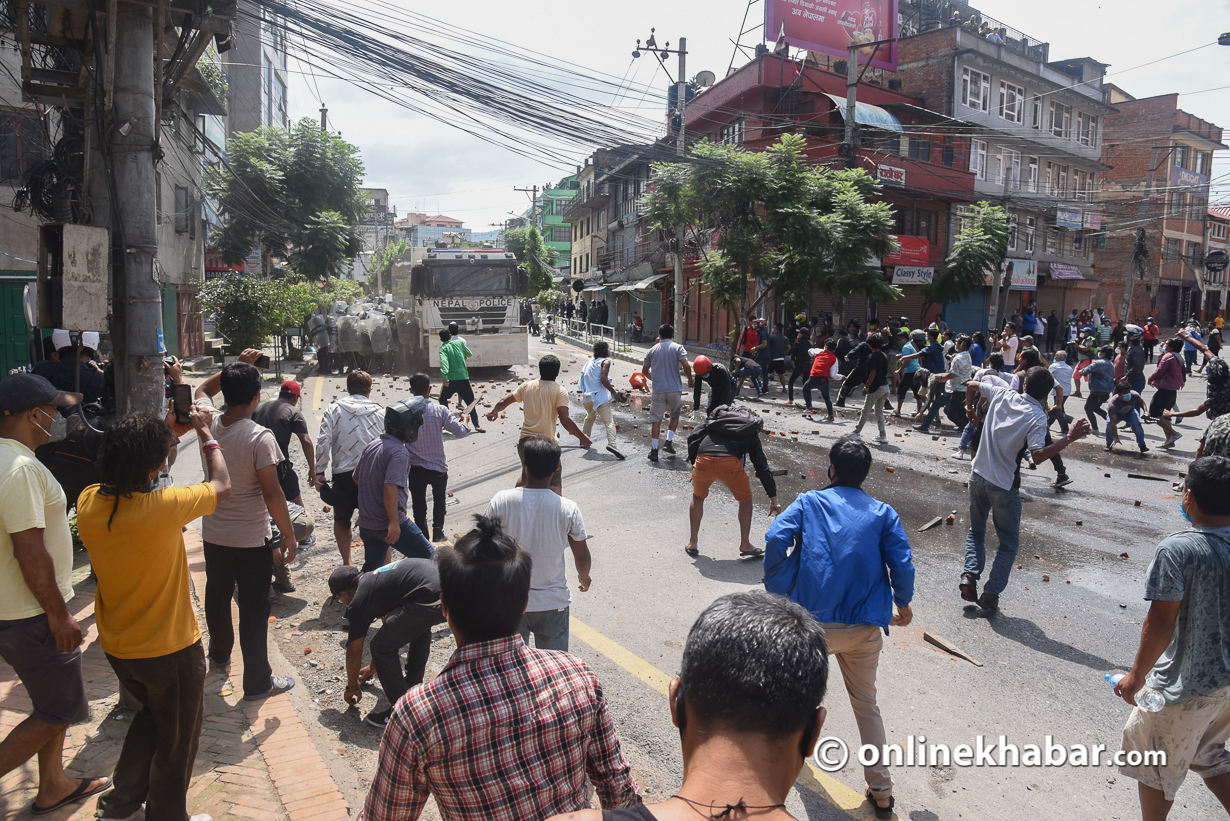 Kathmandu, September 3
Locals of Lalitpur who had unilaterally started pulling the chariot of Rato Machhindranath as a part of the annual Rato Machhindranath Jatra have clashed with police in Pulchok area of the city on Thursday.
When the locals started the jatra, the police interfered citing public gatherings were not allowed as a prohibitory order imposed to control the Covid-19 disease was in effect. They tried to disperse the mob with tear gas shells and water cannons.
Then, the locals retaliated and attacked law enforcers. A video has gone viral on social media, in which the locals beat a traffic policeman black and blue. They also pelted stones at the security personnel.
The clash continued for more than two hours.