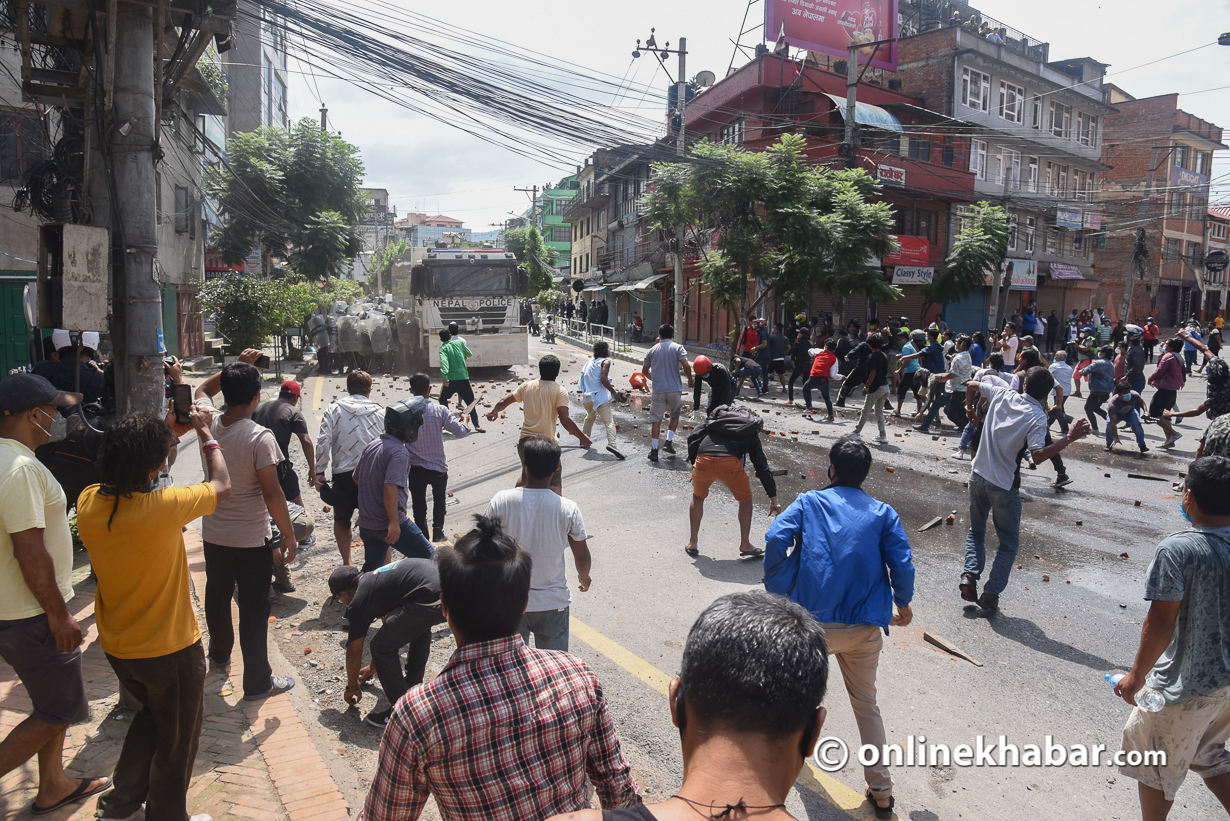 Kathmandu, September 4
Lalitpur District Administration Office on Thursday issued a curfew order to be in effect in the urban area of Lalitpur (all areas of the district inside the Ring Road) from 4 am to 10 pm on Friday.
The decision follows a clash between locals who unilaterally started the traditional Rato Machhindranath Rath Jatra and police who tried to suppress the gathering citing the prohibitory order imposed to control the coronavirus outbreak.
In his curfew order issued quite late on Thursday night, Chief District Officer Narayan Prasad Bhatta has warned of shooting at the locals who defy the order. He says the curfew is necessary to maintain peace and security in the district.
The centuries-old festival should have taken place in April but was postponed multiple times owing to the restrictions imposed to control the virus. However, locals started pulling the chariot on Thursday defying the District Administration Office's prohibitory order that was extended for one more week just on Wednesday. They argued it was already too late to start the jatra.
It has been found that they also did not inform any concerned officials about the beginning of the jatra today.
The annual jatra lasts for 15 days.