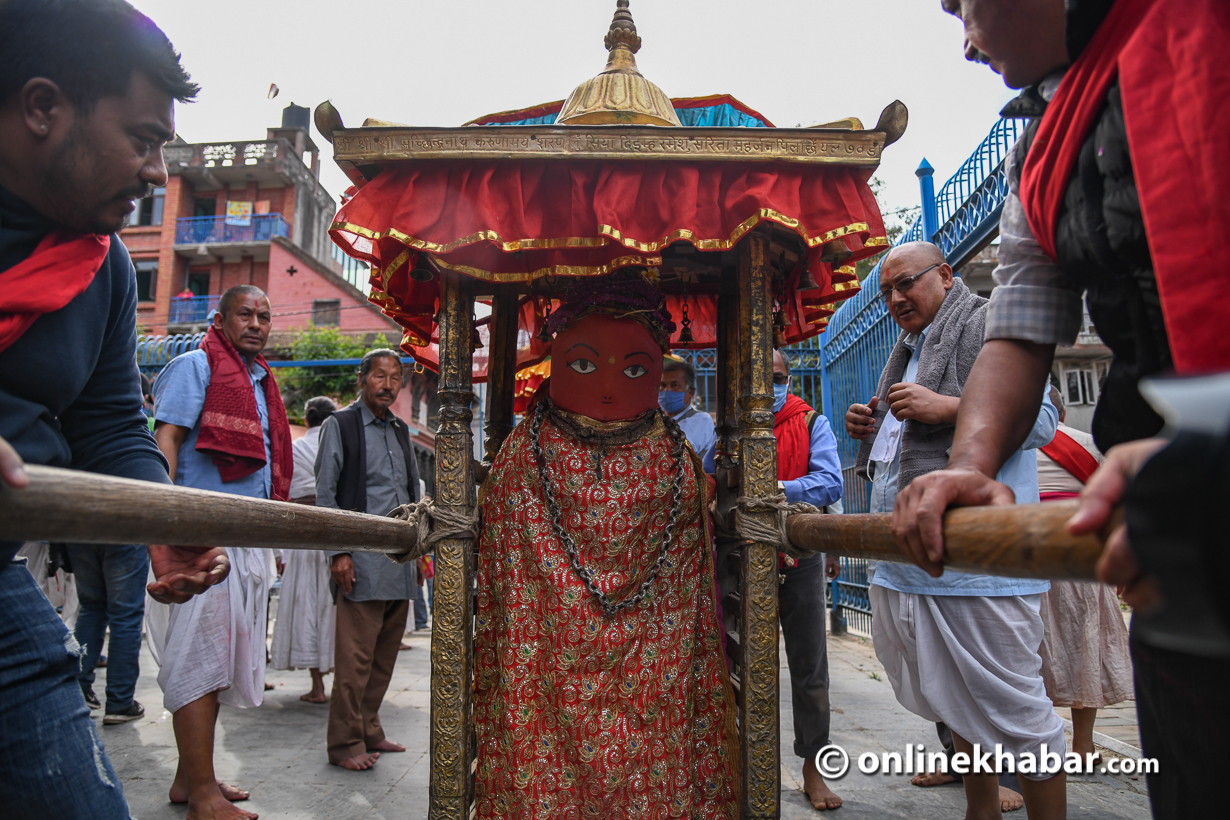 Kathmandu, April 10
The famous Rato Machhindranath Jatra in Lalitpur has become the latest victim of the ongoing coronavirus crisis among centuries-old cultural festivals of Kathmandu valley.
Locals of Lalitpur and cultural administrators on Friday have decided to postpone the festival, the longest of chariot festivals in Kathmandu, till the end of the lockdown imposed to control the coronavirus outbreak in the country. The lockdown is scheduled to end on Wednesday next week, but there is also a possibility of extension.
The festival had begun on Wednesday when the locals offered a holy bath to the god of rain and prosperity.  The locals were scheduled to begin the construction of the chariot today.
But, Guthi Sansthan and Jyapu Samaj Yala decided to postpone the process. They say the chariot construction would begin after the end of lockdown after offering a kshamapuja, a religious function to be held to request the god for forgiveness.
The annual festival lasts for 15 days.
Before this, Bisket Jatra and Jibro Chhedne Jatra of Bhaktapur and Seto Machhindranath Jatra of Kathmandu have also been postponed for this year. Locals of Ason in Kathmandu also did not celebrate the annual Paachahre festival last month.