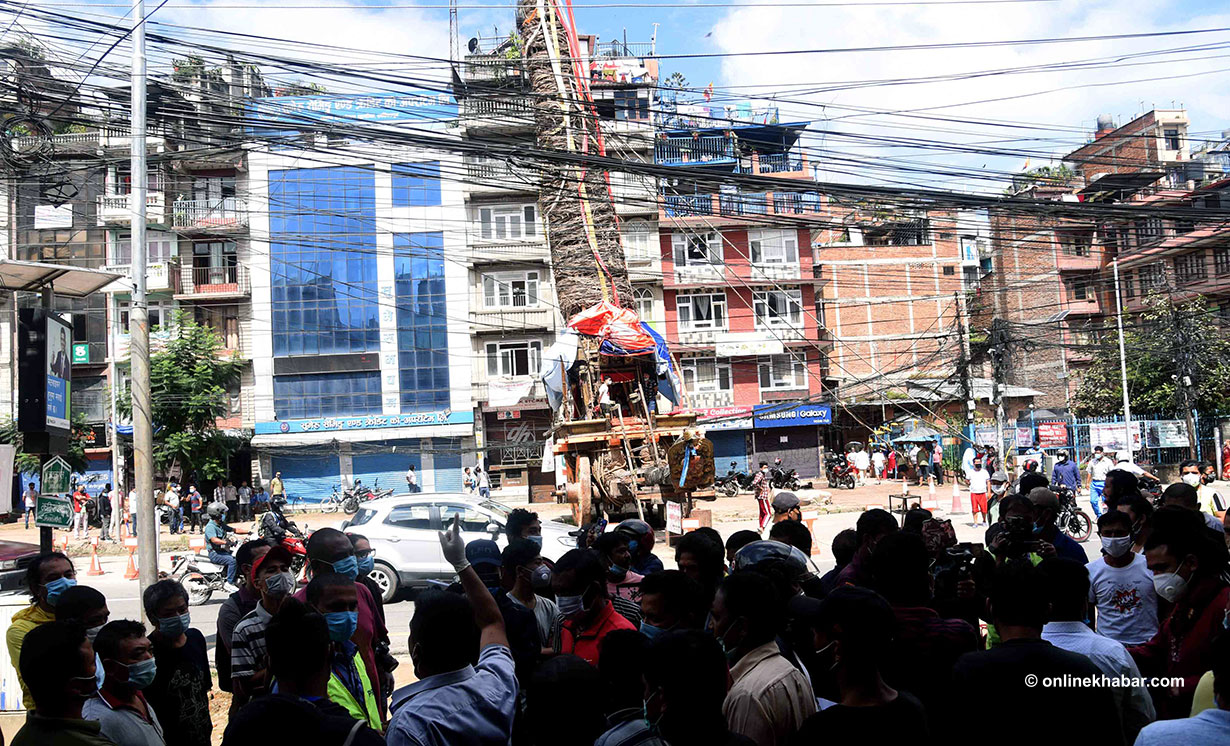 Kathmandu, September 3
Locals of Lalitpur have started Rato Machhindranath Rath Jatra on Thursday defying the local administration's order not to organise any religious or cultural event so as to control the spread of the coronavirus.
The centuries-old festival should have taken place in April but was postponed multiple times owing to the restrictions imposed to control the virus. However, local religious leaders, today, said it was too late already to hold the jatra. Therefore, they defied the District Administration Office's prohibitory order that was extended for one more week just on Wednesday.
It has been found that they also did not inform any concerned officials about the beginning of the jatra today.
The annual festival lasts for 15 days.
Before this, Bisket Jatra and Jibro Chhedne Jatra of Bhaktapur and Seto Machhindranath Jatra of Kathmandu were also postponed for this year due to the Covid-19 crisis. Locals of Ason in Kathmandu also did not celebrate the annual Paachahre festival in March.