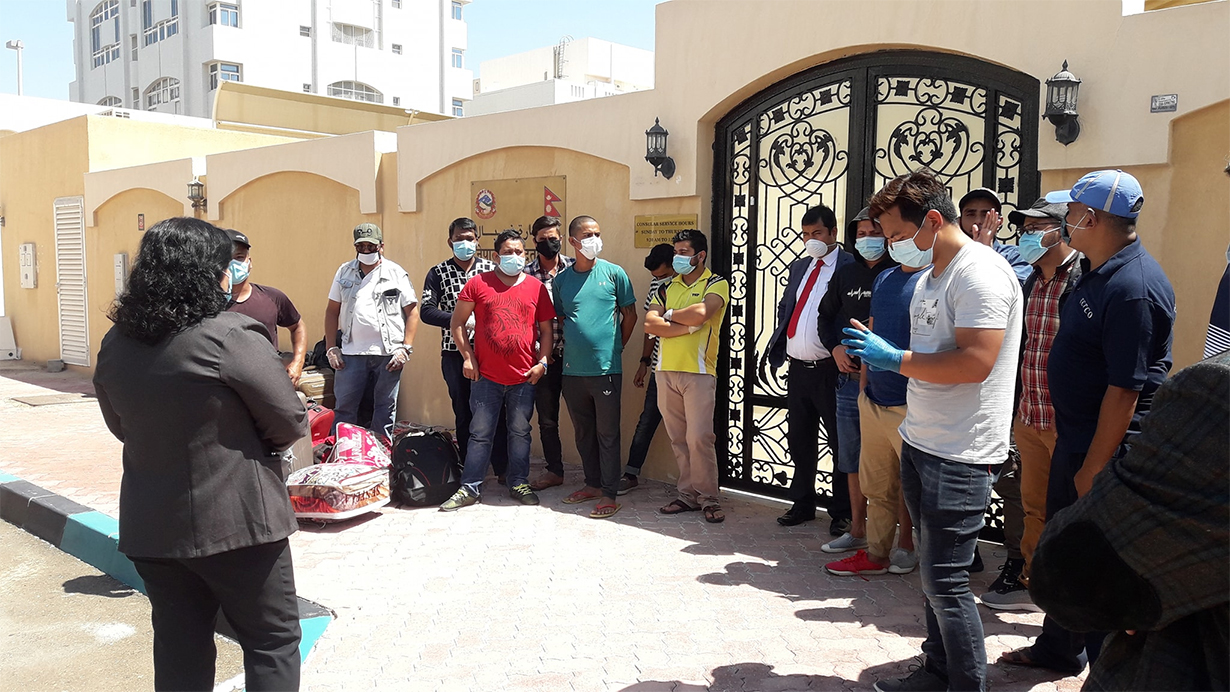 Kathmandu, May 5
Seventeen Nepali workers based in Sharjah of the United Arab Emirates gathered at the Nepali Embassy in Abu Dhabi on Tuesday demanding they be repatriated to Nepal at the earliest.
The workers said their employer, Emirates Cab, did not give 30 Nepali workers a promised salary since last year. After their complaint was not addressed for six months, the workers had begun procedures to come back to the country. Whereas 10 of the 30 made to come back, 20 are still stranded without any work or pay after Nepal suspended international flights to control the coronavirus outbreak last month.
Of the 20, 17 went to the embassy with their luggage demanding they be repatriated as soon as possible.
They told the embassy officials that some Nepalis in the UAE had been giving them shelter for the past month, but the agreed period was over now.
Meanwhile, the embassy says it has arranged a temporary shelter for them in coordination with the Non-resident Nepalis Association, assuring they would be taken back home as soon as the lockdown in Nepal was over.