Ever since Nepal and Malaysia established diplomatic relations on January 1, 1960, the two have been enjoying friendly and cordial relations. Both countries share a strong commitment to the ideals of the United Nations and hold similar perspectives on major international issues.
In recent decades, a significant number of Nepalis have left for Malaysia for foreign employment, while a considerable influx of Malaysian tourists visit Nepal annually. Malaysia has extended its support to Nepal across diverse sectors including agriculture, electronics, education, administration, anti-corruption efforts, environmental management, computer programming, disaster risk management, and trade.
To talk more about the relationship between both countries, Onlinekhabar caught up with Mohd Firdaus Azman, charge d'affaires at the Embassy of Malaysia. In a conversation with Onlinekhabar, Azman spoke about his plans during his tenure and how the two countries could further strengthen their relationship with each other.
Excerpt:
As a head of the embassy of Malaysia, how does it feel to be in Nepal?
Upon my arrival in Nepal a month ago, the initial aspect that struck me was the remarkable kindness exhibited by the people. Their warmth and friendliness immediately created a sense of belonging and comfort, making me feel truly at home. I am genuinely delighted to be here.
What are your major plans during your tenure in Nepal?
Malaysia and Nepal work very closely in the field of human resources. Malaysia receives thousands of Nepali workers, especially in the security sector. I eagerly anticipate our ongoing collaboration with the government of Nepal and am enthusiastic about exploring ways to enhance the well-being and welfare of Nepali citizens residing in Malaysia.
In your opinion, which sector do you consider to be the most influential in fostering bilateral relationships between the two countries?
The primary sector is the workforce sector. We are committed to working together with the government of Nepal to see how we can improve the condition of Nepali workers in Malaysia.
Secondly is the tourism sector. The number of tourists travelling from Malaysia to Nepal and vice versa has been low compared to what it was prior to the pandemic. If you look at 2019's data, around 20,000 Nepali went to Malaysia for their vacation. Things are looking good now but it will take time to reach the pre-pandemic levels.
The last one I see as the most potential industry is education. We have a number of educational institutions in Malaysia, which actually offer quality degrees. I feel these colleges and universities can be brought to Nepal that will help Nepalis obtain quality degrees without having to leave Nepal.
Likewise, Malaysia has also been providing training to Nepali under Malaysian Technical Cooperation Program (MTCP) each year. The training covers a range of subjects including economics, aerospace, hydro-energy, and more. This training program is fully funded. To date, more than 50 Nepalis have participated in training sessions through the MTCP.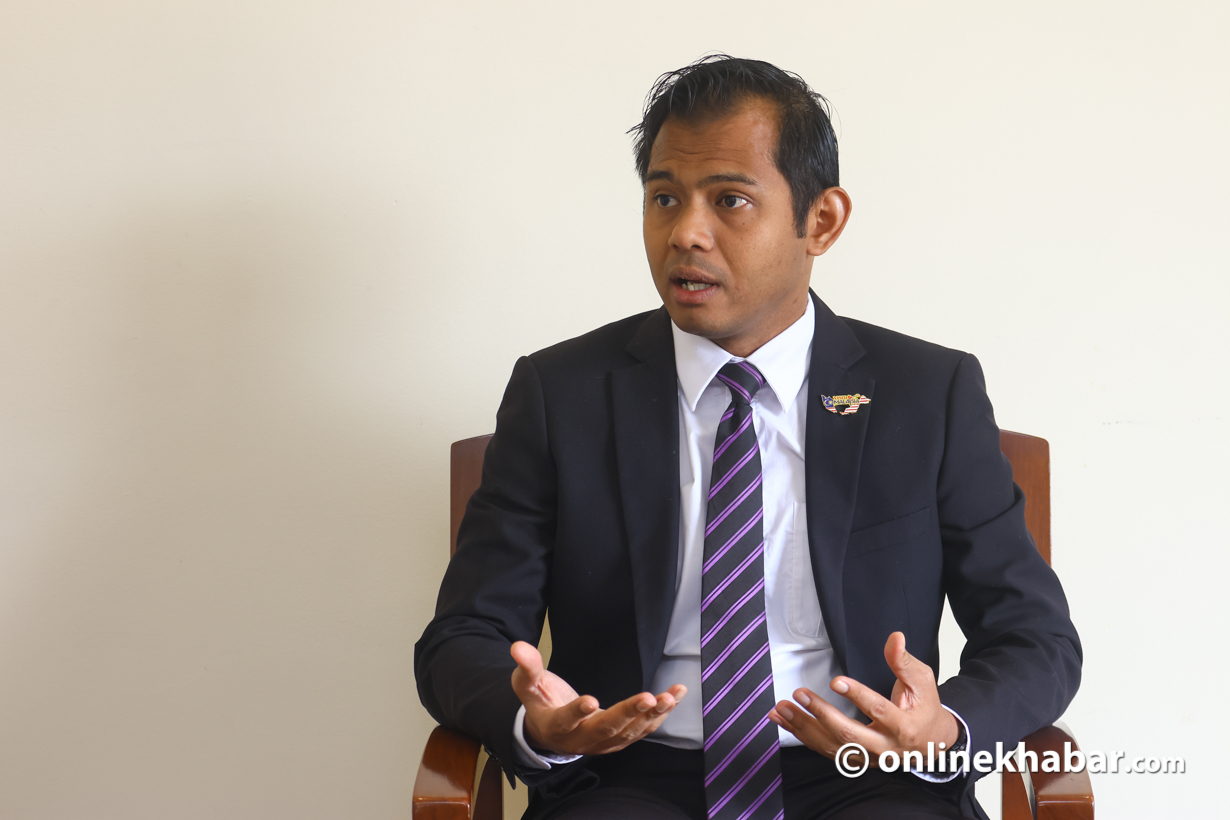 As you know, flight tickets have increased almost 3 times, do you think it has affected Nepali tourists visiting Malaysia?
Certainly, while there have been lingering impacts, I remain optimistic that ticket prices will become more affordable over time as the economies of both countries continue to improve. The gradual upward trend in people's livelihoods since the pandemic also adds to this positive outlook. Consequently, it is highly plausible that the cost of flight tickets will decrease in the near future.
Is there a possibility for Nepalis to go to Malaysia for medical purposes? Currently, India is the go-to destination for most Nepalis with Singapore a close second. Any plans to promote medical tourism?
Certainly, to effectively implement this concept, the involvement of travel agencies is essential. These agencies would play a vital role in promoting the accessible medical treatments available in Malaysia. Moreover, a mechanism should be established to continuously inform individuals about the array of enjoyable experiences that Malaysia has to offer beyond medical care.
I believe this could only be done by having our travel agencies in Nepal, which we call the Malaysian Association of Tour and Travel Agents (MATTA). Previously we used to organise an exhibition in Nepal to promote the various sectors of Malaysia. The last exhibition was in 2019.
I believe as we improve our economy,  MATTA will again come to Nepal and continue the promotion of Malaysia's tourism sector.
What are the popular destinations in Nepal for Malaysian tourists?
Nepal is a very popular destination among Malaysians. Most of them come to Nepal for hiking and trekking. I have heard much about Pokhara and Annapurna base camp from the Malaysians. I also want to visit these places. Of course, people have told me about other areas as well, but these two are the places at least I should plan for.
What are the main attractions of Malaysia?
We have several beautiful beaches, for instance, the most popular is Pulau Langkawi. In eastern Malaysia, there are many other beautiful beaches. They are highly rated places. The country is also a shopping paradise. For those who love shopping, there are a number of mega malls like the Kuala Lumpur City Centre. Now we also have many newly developed mega malls around the country.
What do want to do during your tenure?
Well during my tenure in Nepal, I want to reach out to various stakeholders and work for the benefit of both the country. I am always open to any kind of suggestion regarding how we could improve our bilateral relations.