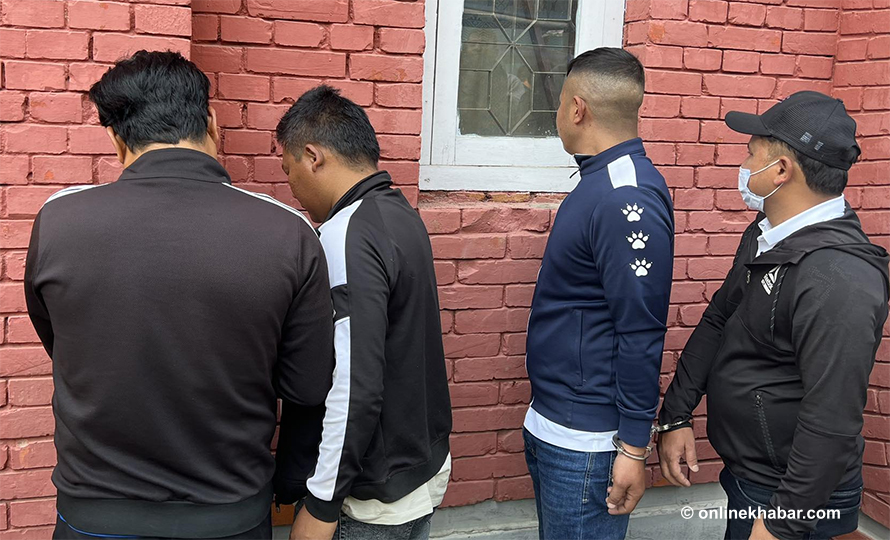 Kathmandu, April 7
Police in Kathmandu have arrested seven people including an employee at the government's Foreign Employment Board on the charge of defrauding families of Nepalis dead abroad.
A team mobilised from the Kathmandu Valley Crime Investigation Office arrested them. SP Rabindra Regmi, the information officer at the office, says they cheated the families, saying they would help the families get insurance claims easily.
The government employee arrested is Pashupati Adhikari, a nayab subba at the board.
The police say they also confiscated the personal documents of the deceased including their citizenship certificates, birth certificates, death certificates and recommendations from ward offices.
Further investigation is underway.