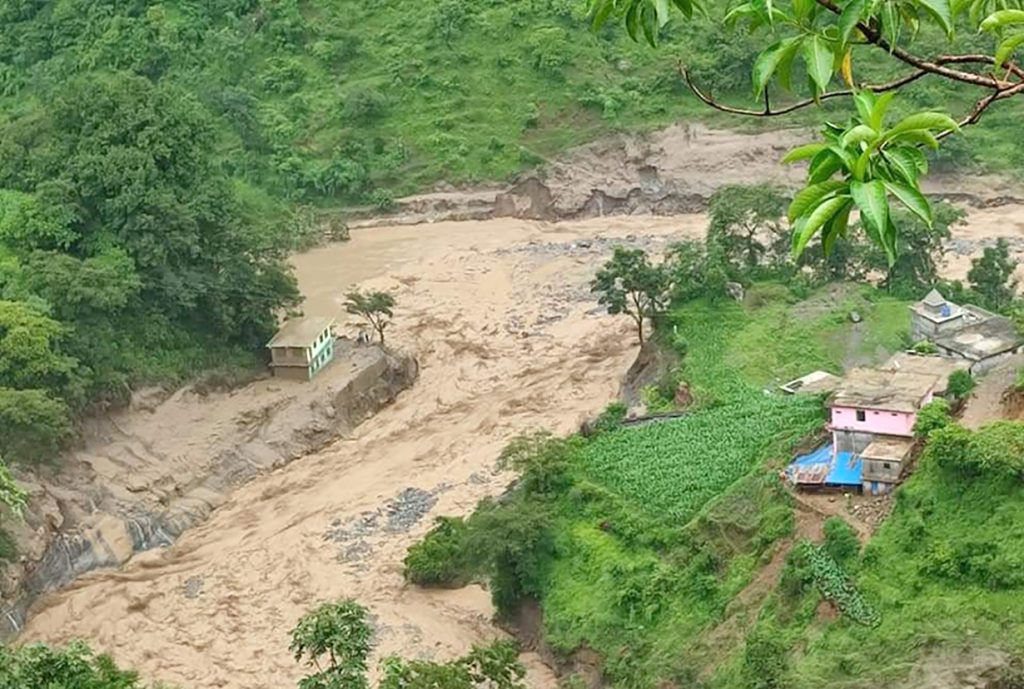 Darchula, September 11
Ten people are still missing in the rain-induced floods and landslides in the Mahakali municipality in Darchula.
The rainfall since Friday night has taken its toll, killing at least five people and causing a massive property loss in the municipality and Naugad rural municipality.
The missing people have been identified as Dhansingh Karki, Dipak Karki and Dinesh Karki of Mahakali-3, Saraswoti Luhar and Mohan Luhar of Mahakali-4, Manamati Shah of Mahakali-2, Manju Luhar of Mahakali-1, and Dinesh Luhar, Sajan Luhar and Daljit Luhar of Mahakali-1.
Police inspector Jagat Gahamagar sys the search efforts for the missing ones have been affected as the water level in the river is yet to decrease.
The rescue and relief efforts have gone simultaneously. Now, temporary shelter arrangements are in place for the survivors.
Most of the displaced are taking refuge at relatives' homes, and at the District Coordination Committee hall.
Darchula is a flood-prone district as it also recorded similar incidents in previous years also.