Hey everyone, here comes the weekend again.
This week was rather boring with so many dengue and viral fever cases in Kathmandu and beyond. If you or your loved ones are infected, we wish for your (or their) speedy recovery. We hope you are taking care of yourself and your family with precaution, and this weekend may give you more time towards that end.
But, if not, you should celebrate the weekend in Kathmandu, shouldn't you?
If you have not thought of any plan yet, here we have a list of ideas for your weekend in Kathmandu. Let's begin.
1. Observe Indra Jatra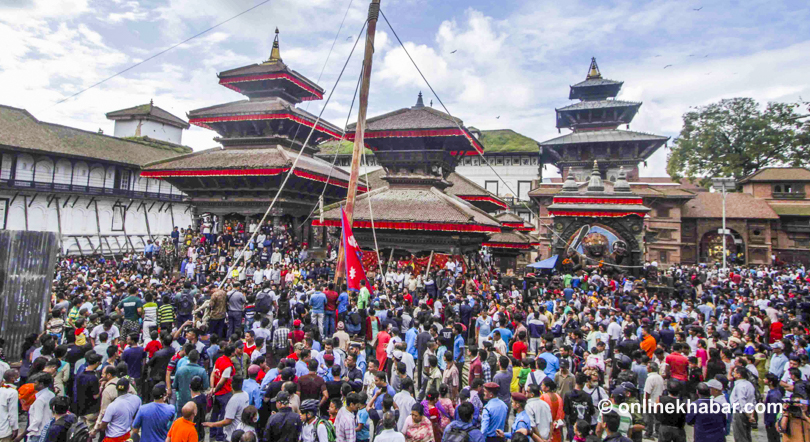 The third and the most important day of Indra Jatra will be observed on Friday starting from Basantapur Durbar Square. Click here to know the complete story behind the festival.
The main attraction of the festival is the three chariots procession of living goddess Kumari, lord Ganesh and lord Bhairav. The route of the chariot procession is Basantapur-Maru-Om Bahal-Jaisidewal-Lagan-Hyumat- Bhimsenthan-Basantapur. Enjoy other attractions like Pulukisi, Majipa Lakhe, and Sawa Bhakku.
With Indra Jatra going in the full swing, the weekend in Kathmandu must be thrilling.
2. Attend Subin Bhattarai's book launch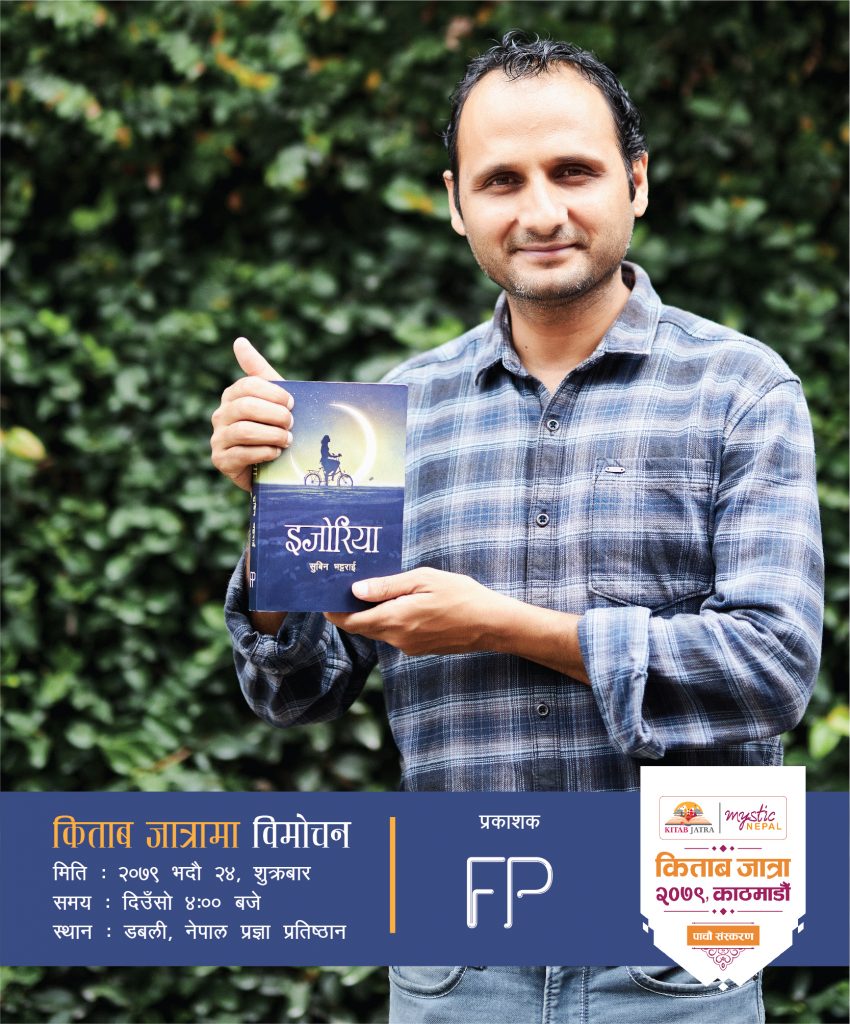 Author Subin Bhattarai is launching his new book Ijoriya on Friday (September 9) in Nepal Academy Hall, Kathmandu. Bhattarai's book Summer Love and Saya were a great hit, especially among youngsters. Hence, this can be the best thing to do this weekend in Kathmandu for any bibliophile.
3. Visit Kitab Jatra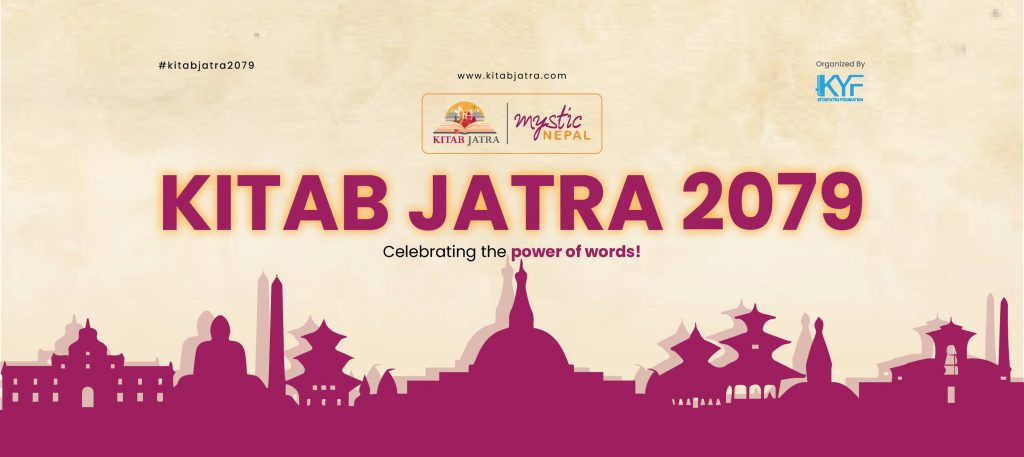 Kitab Jatra, an annual event to discuss the scenario of reading culture in Nepal, is kicking off from September 9 (Friday) to September 10 (Saturday). This is an even better way to spend the bibliophile's weekend in Kathmandu.
The event seeks out and highlights the achievements of authors, publishers and readers as a whole. Kitab Jatra gathers figures from different sectors including literature, education, and media among others.
4. Stop by the art exhibition, Spirit of Friendship 
The title itself celebrates the existing friendship between two countries Nepal and Bangladesh. The exhibition jointly organised by the Bangladeshi Embassy in Kathmandu and Siddhartha Art Gallery also marks the 50th year of diplomatic relations between these two countries.
Spirit of Friendship features Bangladeshi artists Kanak Chanpa Chakma, Azmeer Hossain, Bishwajit Goswami, Sourav Chowdhury, Mong Mong Sho, Lumbiny Dewan, Jayatu Chakma, Aongthowai Marma, Sudhip Chakma, Nomosta Rema, Munna Bawm and Pingcu Tripura.
The art exhibition continues till September 12 at Siddhartha Art Gallery (SAG), Baber Mahal. 
5. Listen to Pukar Bam
Pukar Bam, who has announced an independent candidacy for the upcoming parliamentary election in Kathmandu-1, has been featured in one of the latest episodes of the Paradygm Podcast by Sisan Baniya. 
In the podcast, he talks about his past experience in politics and diverse aspects of it. If you are looking forward to listening to new ideas ahead of the elections, the best thing to do this weekend in Kathmandu…
6. Read Sherpa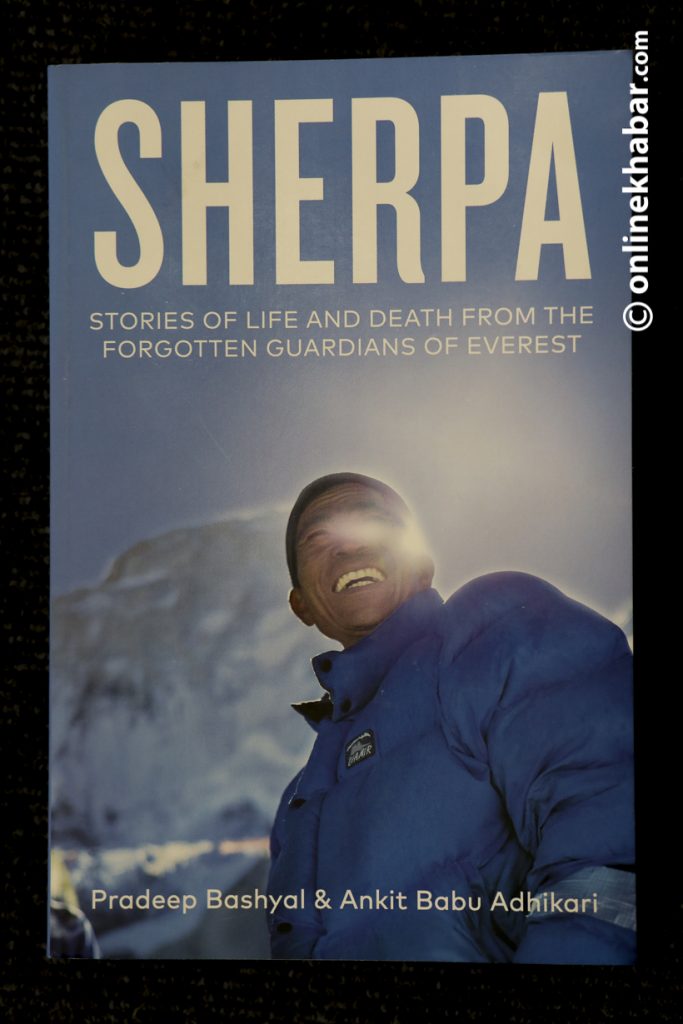 Written by Pradeep Bashyal and Ankit Babu Adhikari, Sherpa will be a great read for anyone who wants to know about these people who are more than just climbers. Sherpa takes you into the worlds of climbers like Tenzing Norgay, Kami Rita, Phurba Tashi and Mingma David who climbed mountains for their own reasons. It also gives you an idea of what life was like back in Khumbu before it became a tourism hub and also touches on the dark side of mountaineering.
7. Eat sweets at Rameshwaram Sweets and Snacks 
Rameshwaram Sweets and Snacks is one of the best sweet shops in Kathmandu having three outlets at New Baneshwor, Bhainsepati and Pepsi Cola. 
Rasbari, dudhbari, laddu and mix sweets are among the most sold sweets here. Rameshwaram has not compromised cleanliness either. Due to this, it has managed to win the hearts of many people.
So, how sweet do you want to make your weekend in Kathmandu?