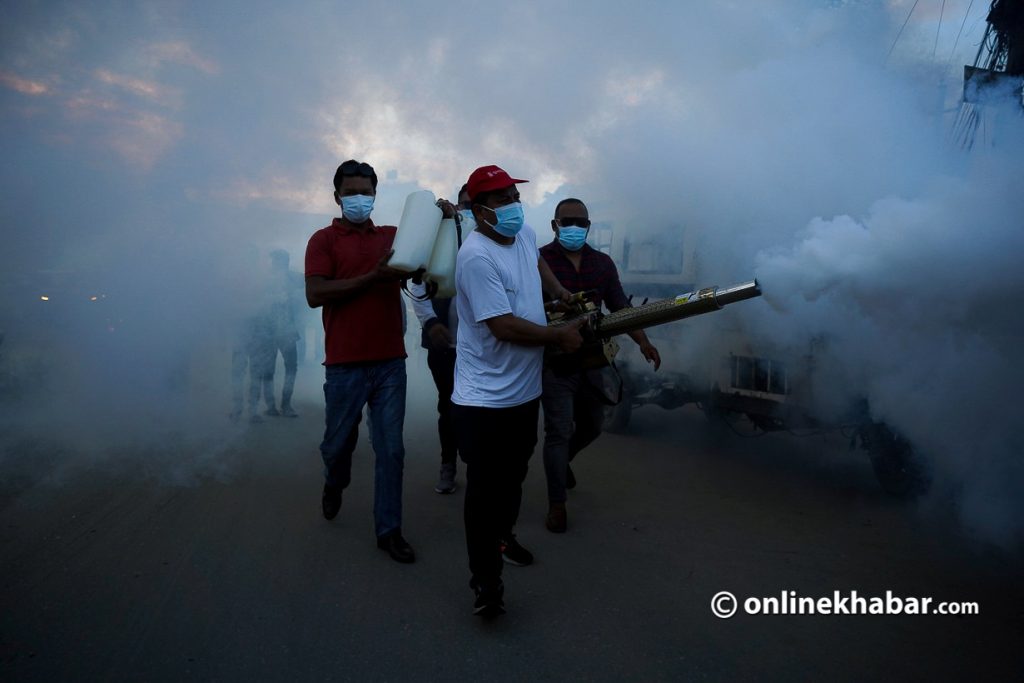 Kathmandu, September 5
In view of the dengue outbreak, the Kathmandu metropolitan city (KMC) has continued the search and destroy campaign to kill dengue-carrying mosquitos and larvae.
Under the campaign, door-to-door awareness programmes have taken place wherein people have been asked to fill pools and clean house surroundings and cover open openings and flower vessels, says Balaram Tripathi, the chief of the public health department of the city government.
The drive against the dengue outbreak started in all 32 wards on August 30, following interactions with local people's representatives, women health volunteers and representatives of local institutions, he says. Under this, the city has started rapid diagnostic tests at ward clinics in wards 19, 26 and 30 from today.
According to doctors, the viruses are transmitted through the bites of infected Aedes species mosquitoes (Aedes aegypti or aedes albopictus). Common symptoms include fever, nausea, vomiting, severe muscle and joint pain and pain behind the eyes.
Dengue was first detected in Nepal in 2004. Its cases increased in 2006, 2010, 2012, 2013, 2017 and 2019. Around 18,000 dengue cases were found in 2019. The mosquito-borne viral disease, which was mostly detected in the Tarai, has been increasingly found in hilly cities including Kathmandu and Pokhara since 2018, it has been said.