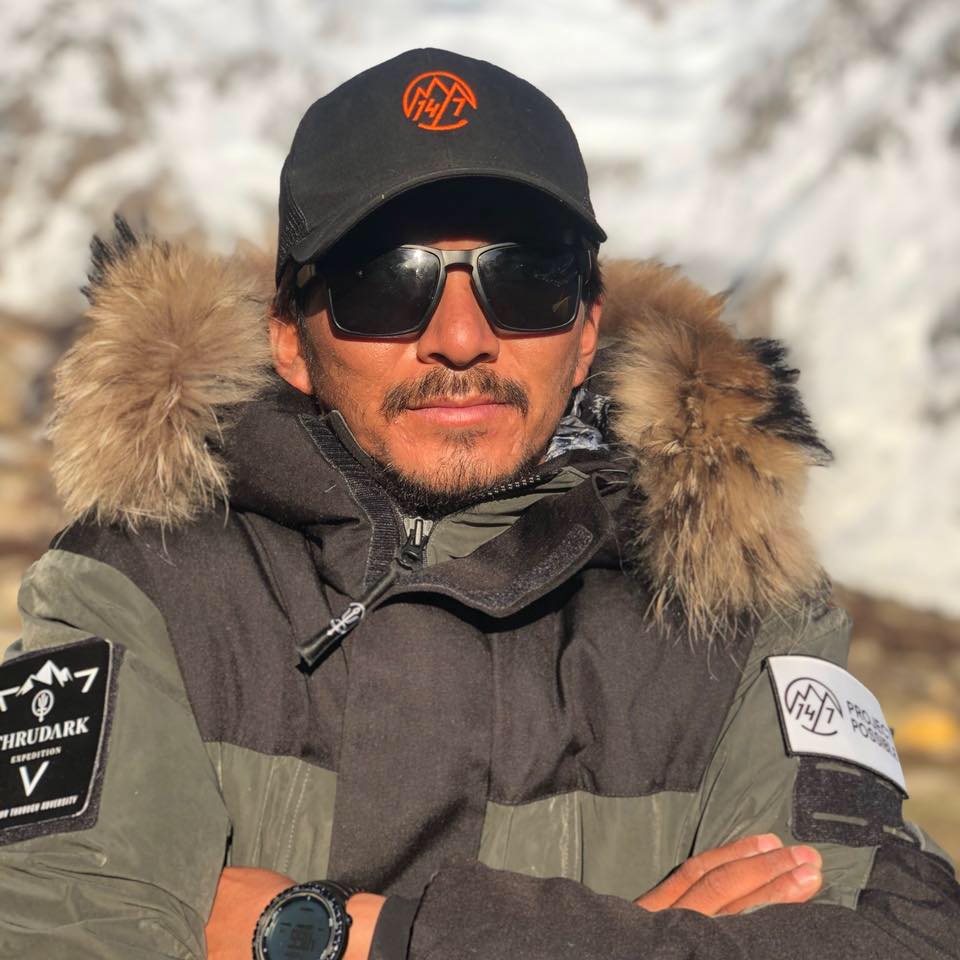 Growing up in Faktalung, a small village in eastern Nepal, Mingma David Sherpa never thought he would someday climb mountains. No one from the village, where most people are farmers, had ever gone into mountaineering. But when an 18-year-old Mingma David first got to the mountains, he never looked back.
"My first experience in the mountains was when I was working as a kitchen helper in Manaslu in 2009. There I saw senior Nepali mountaineers guide people to the top. That is where I first realised that I wanted to become a mountaineer."
He started his career as a porter and slowly moved up the ranks to claim his spot as a trekking guide. But his story of how that all panned out is an interesting one.
When Mingma David came to Kathmandu in 2008 with his cousins, he just wanted to stay for a month. But due to unrest in the Terai, roads to his village were closed which meant going back to Faktalung was impossible.
"We couldn't go back. There was no chance of that. I was in grade 9 and felt that staying in Kathmandu was the right thing to do. But as I didn't have money I started so looking for jobs and found one when some I knew asked if I wanted to go on a trek as a porter."
Someone who wanted to earn money, Mingma David couldn't deny that offer and started his career in tourism as a porter. As a porter, he went around the Annapurnas, Langtang, and Manaslu. However, he didn't have to continue as a porter for long. As he knew how to read and speak English, he was soon promoted to tour guide.
But after working in the trekking business for two years, he wanted a change. That change came when he was part of the 2009 Manaslu expedition. "I was a kitchen helper. But I wanted to do more. I wanted to climb. I felt my body could do well in the altitude and felt I could also climb the mountains like my fellow brothers."
After his stint in Manaslu, he yearned for more. He took part in Nepal Mountaineering Association-organised basic mountaineering and rescue courses. But he still needed someone to take a chance on him. That someone was his uncle Dorje Khatri, who gave Mingma David the chance to climb Everest.
"I approached my uncle and expressed my desire to climb Everest. As he too was an Everest summiteer, he saw the passion in my eyes and told me to join his Everest expedition team as an assistant guide."
Mingma David, during that time, was appearing for his SLC. But realising this was an opportunity he could not give up on, he went to Everest after sitting for four exams only.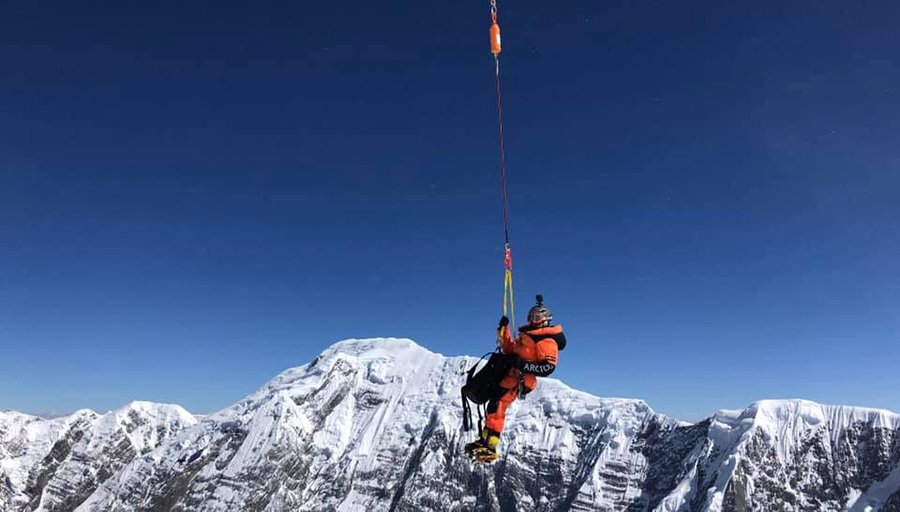 Mingma David Sherpa's first expedition took him to the north face of the mountain. He says that when he went there he had a point to prove – both to himself and to other mountaineers. He wanted to prove that he belonged in the mountains and that he too could also make it as a mountaineer.
He says his first real test came in final days at Everest. He was asked to take eight oxygen tanks from 7,000 metres to 8,000 metres. He had never been that high and says he was pretty scared. However, a gutsy Mingma David did it and he did before anyone else.
"It was heavy, but I didn't take any breaks and reached there in one go. The only break I took was to drink water once and then to put on glasses when the sun came out. My friends who I was climbing with me were worried about the pace I was going by. But I did it before anyone. That was an amazing experience," he adds.
He says the time he spent with his uncle at camps and in the mountain itself was invaluable. It made him who he is right now. And after being one of very few to reach the top from his group it gave him a lot of confidence. "I felt I belonged in the mountains. You can't express these feelings. It was amazing," he says with a bright smile on his face.
After the first summit soon came the second and the third and by 2012 he'd already been on top of Everest three times. In the span of three years, he went on from becoming a normal trekking guide to a mountain guide and that too without going home.
But he was not complacent. He trained a lot and continued to take high-level courses in order to become a better mountaineer.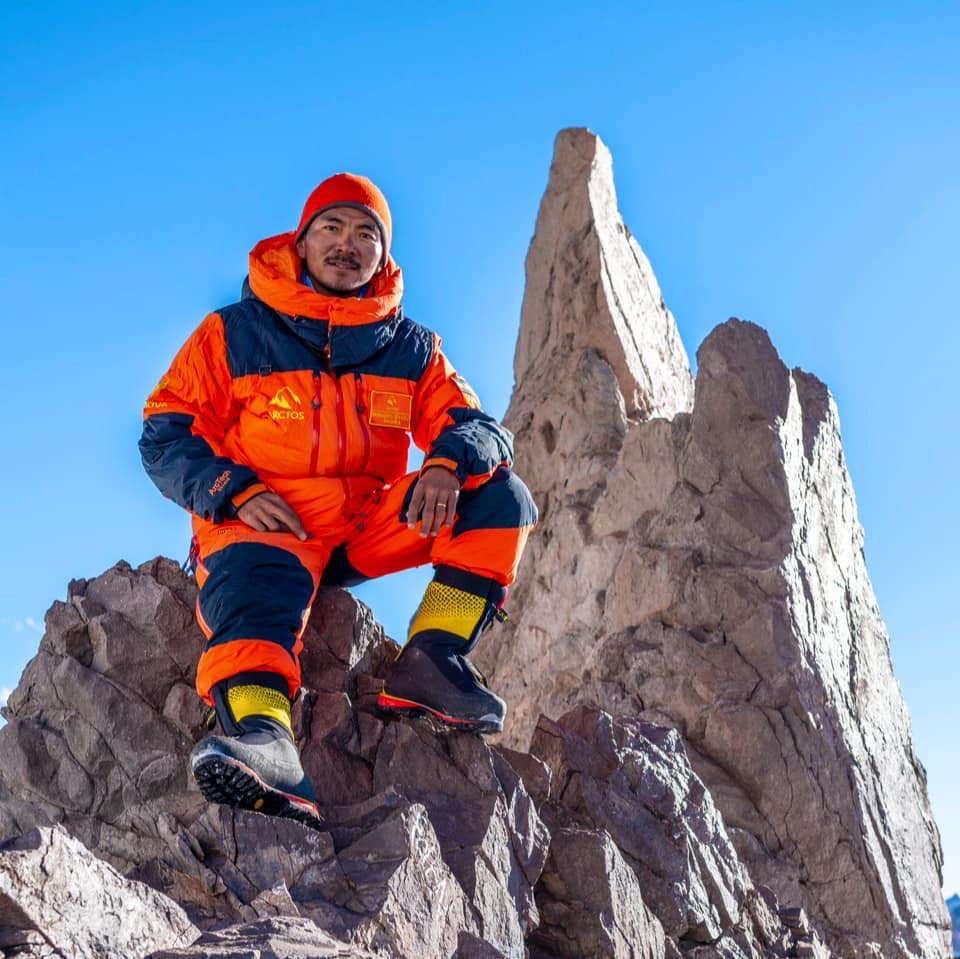 Since then he's not looked back and has continued to climb mountains. By 2014 he had climbed Everest four times, K2, Makalu, Cho Oyu – once and Manaslu twice. But in 2014, an incident happened which questioned him it was worth climbing these high mountains at all.
His mentor Khatri died after an avalanche swept him and other sherpas at the Khumbu icefall. Talking about that incident makes Mingma David Sherpa emotional.
"I know that what we do isn't safe. It's full of risk. When the news came to me I was in Makalu. I was shattered. He had done so much for me and he was gone. That was a real eye-opener if you ask me. It was when I decided that we needed rescue teams here in the mountains. But my efforts alone could not make it possible."
He says he did consider leaving the profession. But after thinking long and hard he says it would have been wrong to give up on it. Mingma David then started to work around forming a rescue team because he felt that as mountaineers there was no guarantee of coming back. He says that even if someone is a millionaire that person might get stuck in one of the high mountains, and never come back.
"Money doesn't guarantee safety which is why in 2016 I was leading a rescue team at Everest. We saved 52 lives that year. But we could not continue that as we did have the funding. I think the government should do this but in our country, things are not that simple."
It was in 2016 that he met Nirmal Purja Magar. Magar knew Mingma David Sherpa's uncle Khatri and had climbed Lobuche peak together. Magar had also wanted to climb Everest with Khatri, but after he received the new of Khatri's death, he decided to meet Mingma David.
"I was told that Nims dai (Magar) wanted to meet me. We met in Kathmandu and started planning. He first climbed a few mountains in 2017 and 2018. It was in 2018 when we decided to do Project Possible."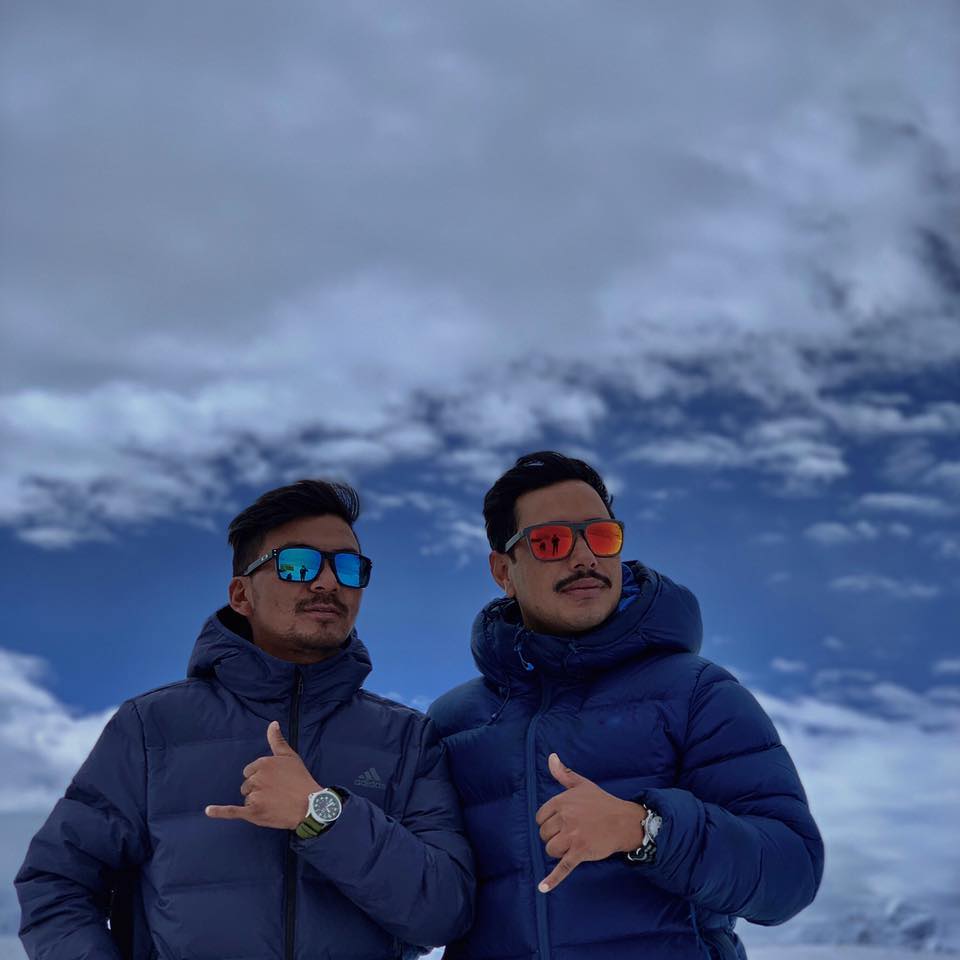 "Initially, there were doubts but then we slowly started planning. we set aside phases. and after talking to others who'd done 14 peaks we felt it would be possible to do in 7 months," he shares adding that they knew that no one had given them a chance. But looking back he says that having helped Magar in this incredible feat, he was extremely happy.
Mingma David created his own record along with Magar. When he stood on top of Shishapangma on October 29, his sixth mountain of the year, Mingma David became the youngest to climb all 148,000m peak.
"It's a good feeling. But I still have a lot more to give to this industry."
When asked if his and Magar's feat has put Nepali mountaineers back where they belong (on the top), he says the project wasn't about it. He says that these records are not that important. "These records are meant to be broken. I know people are calling us out telling us we used bottled oxygen and helicopters. But I'm sure if these legends like Messner had these, they'd have done the same. Times have changed and I think what we've done is to show what the human body can do. I guess we are part of a larger research."
Talking about what satisfied him the most during this year's expeditions, he selflessly says the rescues they carried out on Annapurna and Kanchenjunga.
"Rescuing Mr Chin on Annapurna was tough but we did it. Yes, he died later on in his native country, but we gave him a chance. That's the most satisfying thing for us mountaineers. Nims dai and I also carried out rescues in Kanchenjunga around 8,400m. They too didn't survive but looking back we did everything we could."
Mingma David says that he will continue to climb and guide people. He wants to help people realise their dream. But he says he will also continue to push for rescue team at mountains because he realises that it is important because mountains and dangerous and it could help everyone – even Nepali climbers.
Photos: Mingma David