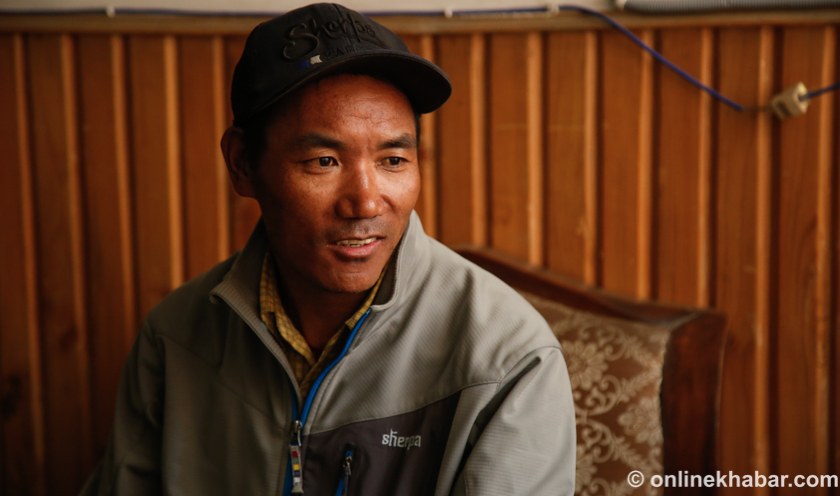 Edmund Hillary after his ascent to the highest peak said that he never regarded himself as a hero, but said Tenzing Norgay Sherpa was definitely one. Since Sir Edmund Hillary first climbed Everest in 1953, over 5000 people have done it. But they wouldn't have been able to do without the Sherpas.
Kami Rita Sherpa, 48, is just like Tenzing Norgay. First: he is also a mountain guide by profession. Now, he is also following the path of Tenzing Norgay for he also wants to make a world record on the top of the world.
Now, he is the third Sherpa to climb Everest 21 times, a record shared by Apa Sherpa and Phurba Tashi Sherpa, both of whom have announced retirement. Kami Rita, hence, is now looking to be the first to do it 22 times.
Stories and inspirations
Born in Thame, Kami Rita became a porter in his early 20s. "I didn't have any proper education to support myself or my family which is why I followed in my father's footsteps to become a porter," he says.
Growing up, he heard a lot of stories about how well regarded the Sherpas were and decided to become a guide like Tenzing Norgay and wanted to summit Everest. "Initially I had nothing on my mind apart from climbing Everest. That's all I wanted to do which is why I started to make myself fit and went trekking as a porter around the Everest region."
He saw everyone being excited to climb the highest peak. As his father was never able to do, he wanted to do it even more. "My inspiration has always been my father. He is the one who drives me forward and always pushes me to do great things. As he never climbed Everest, I wanted to do it for him," he adds.
In 1994, a 24-year-old Sherpa first summitted Everest and has done so every year apart from the time it was closed for climbing. He has also climbed five of the 14 8000m peaks in the world. "The first time was the hardest," he adds "I didn't know the place and it was a lot different to trekking." But as he climbed more times, it started to get easier, he adds, "Thanks to my team, climbing started to get easier."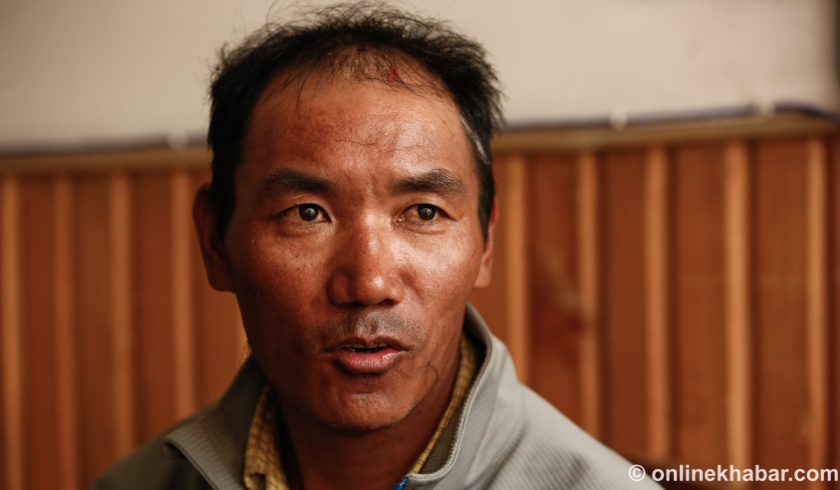 But every time, he starts his climb a certain fear creeps in. "We climb higher than 8000m and it can get very unpredictable. The weather, for example, is not always constant as we have to assume as to what is the best time to climb. The Khumbu Icefall is dangerous and physically challenging, which is why every time I pass that point I feel a sigh of relief."
The journey ahead
Sherpa will fly to Lukla on April 1 and will lead a team of 29 climbers, including several Americans and Japanese nationals and 17 porters, and will start climbing from April 15.
His job as a head Sherpa in the expedition is to make the route that takes his team to the summit. Rita Sherpa along with other lead Sherpas of other expedition groups will make the routes to the top which will make it easier for others to climb.
The team of Sherpas will head to summit a few days before the mountaineers and mark a route which makes it easy for them to climb. "Of course climbing Everest isn't as easy, but we try to make it as simple as possible for the climbers."
When asked about breaking the record, he has a smile on his face as one can clearly see how proud he is . "I feel happy and excited when I think about it. I am making yet another attempt to create history to make the entire Sherpa community and my country proud," he says. But as he has done it 21 times, he doesn't feel different for the past two decades, it has become a part of his life.
Even after this expedition, he says he will keep climbing. "I will continue to climb the Everest even if I set the record this year. I still feel fit enough and want to climb till I'm 50 and want to make history by completing 25 accents," he says.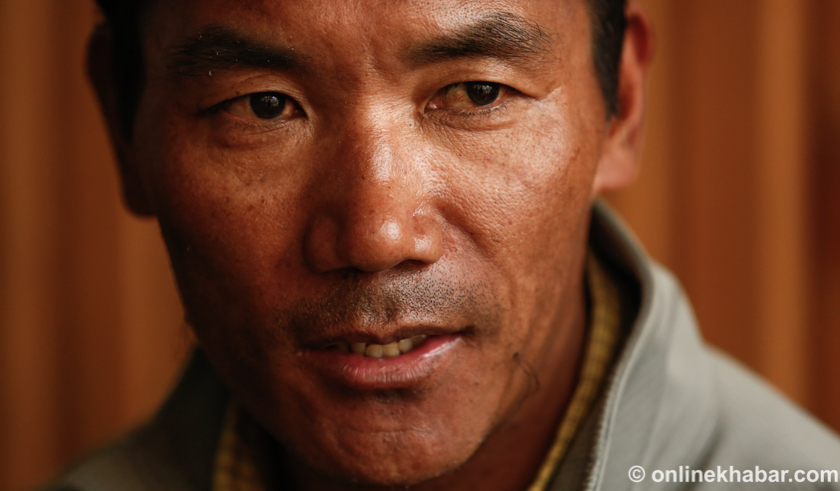 Rita Sherpa, like many, is a religious man and as part of trying to stay fit does 20-30 Kora around Bouddhanath every day. As fitness is important, he treks around Nepal during autumn and also climbs smaller peaks, which he says helps him deal with altitude sickness.
Most of us don't realise the hardships of climbing the highest peak in the world. But for Kami Rita Sherpa, it's something he does for a living. Someone once wrote that mountaineers don't climb Mount Everest, the Sherpas do. All the mountaineers do is follow the path laid by them and that someone couldn't have been more right.