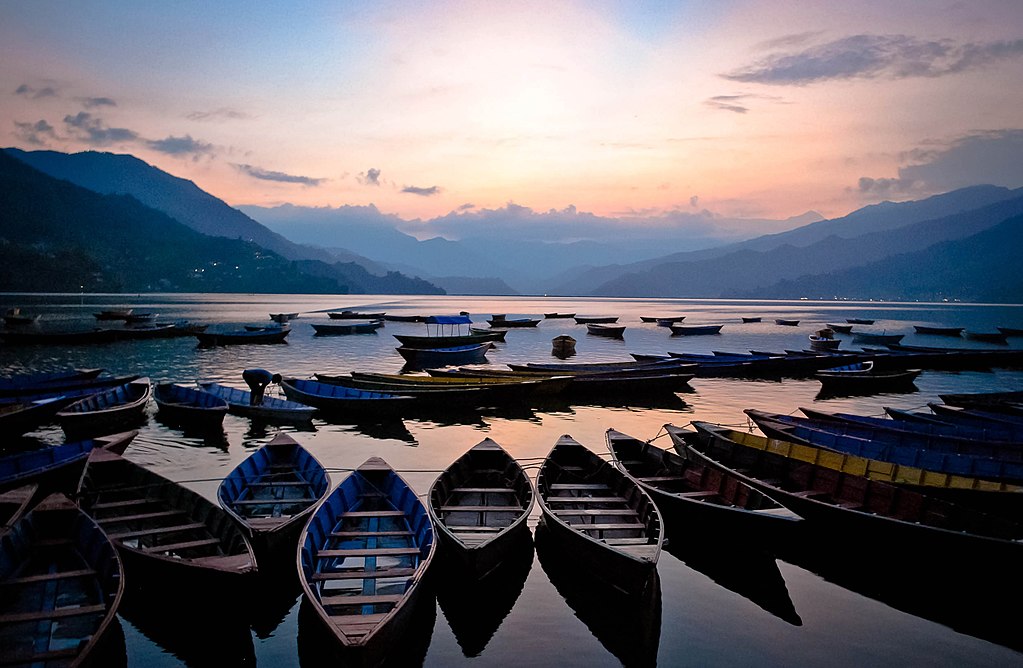 Kathmandu and Pokhara are the two most visited cities in Nepal. While Kathmandu offers tourists a cultural experience in the midst of chaos, Pokhara, unofficially Nepal's tourism capital, offers solitude and an atmosphere where you can loosen yourself.
The two cities are connected by multiple flights every day but there is a charm in travelling from Kathmandu to Pokhara by road as there are various activities you can indulge yourself in between.
Since the drive from Kathmandu to Pokhara is roughly seven to ten hours depending on road conditions and traffic, we have come up with a travel guide spanning a few days. So if you have the time to explore Nepal, this ultimate travel guide will take you to cable car rides, food hunts, temples and viewpoints that will make your journey from Kathmandu to Pokhara worth remembering for a lifetime.
Breakfast at Chandragiri

Chandragiri is just an hour's drive away from Kathmandu's city centre. The hilltop offers a panoramic view of the Himalayas on the north and rolling hills to the south. It is an ideal place to stop for breakfast on your way from Kathmandu to Pokhara. The cable car up the hill starts at 8 am so get there early and grab your breakfast at the food stations up on the hill or at Chandragiri Hills Resort. If it is a clear day, you even get to see Everest from the hill.
Overnight at Kurintar or Manakamana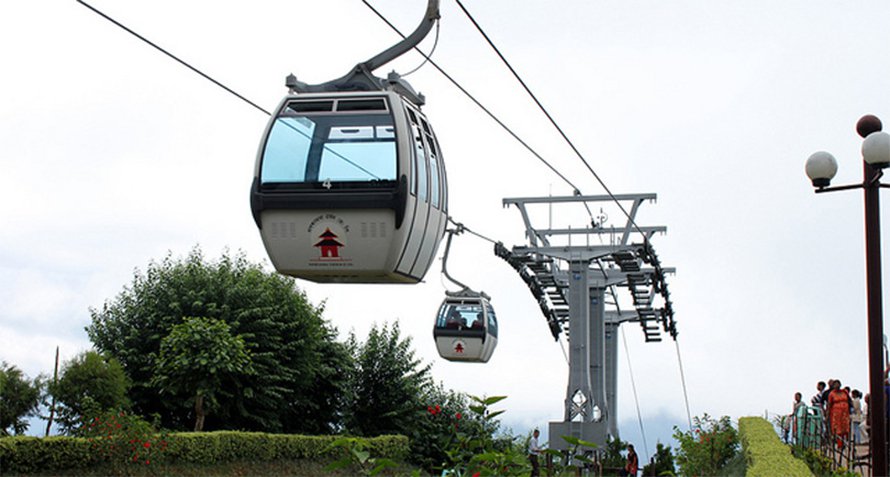 After breakfast at Chandragiri, there are various options that you can choose from. But the best will be either stopping at Kurintar and its riverside hotels or taking another cable car up to Manakamana, a famous Hindu pilgrimage site. Both offer different experiences. At Kurintar, you can unwind in a pool and take a break from the windy highway. But Manakamana can give you a spiritual experience as you are close to an important deity that Hindus believe grants your wishes. The views from Manakamana are quite breathtaking too especially the sunrise.
Fish at Muglin or Malekhu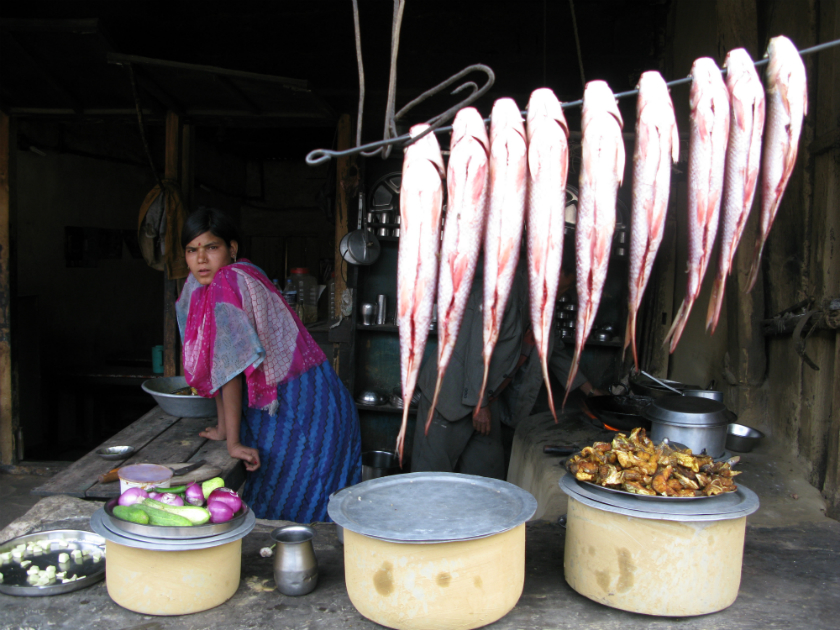 If you decide not to stop at either Chandragiri or Kurintar during your journey from Kathmandu to Pokhara, you will have to stop and try the local fish items at Muglin or Malekhu. These fish items are so popular that almost everyone stops at either of the two places for lunch. While there was a time that the fish would be from Trishuli, the river that flows below the highway, the fish might not be local anymore but the taste certainly is.
Queen of hills, Bandipur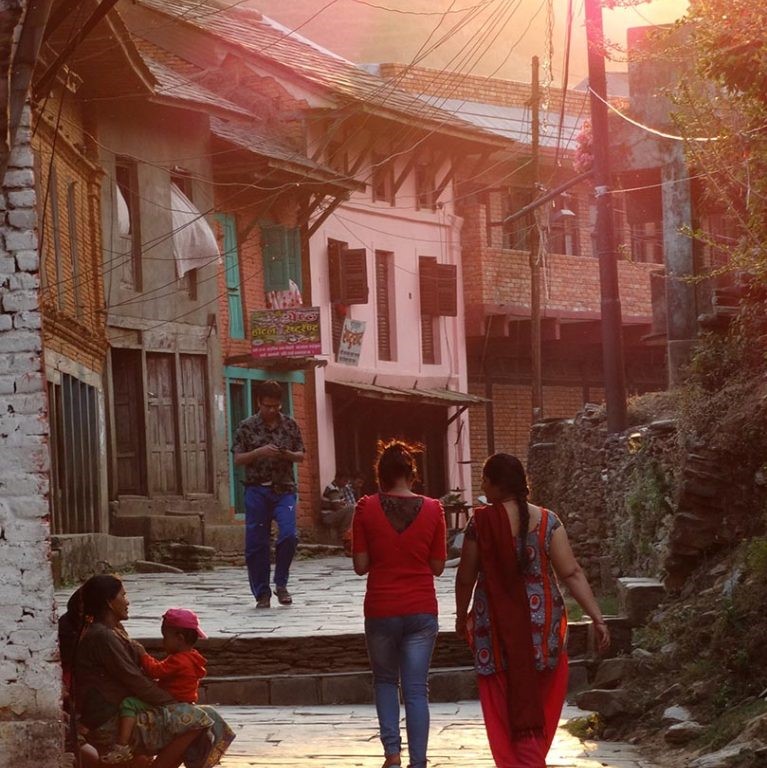 A slight detour from Kathmandu to Pokhara can take you to Bandipur, an old Newa settlement on top of a hill. It is a hidden gem that not many people go to. The place has an essence not many cities in Kathmandu do. It gives you a blend of new and old and takes you down memory lane. It is a place that has retained its age-old cultural attributes – temples, shrines, sacred caves, innumerable festivals, and Newa architecture. The drive to Bandripur is quite scenic too and the views from the top will make you want to stay there for your entire Nepal stay.
Pokhara
Pokhara is a city that will make you wish you lived there. It has it all: mountains, lakes, temples and hills. There is so much you could do there. Given you have hired a car for your journey from Kathmandu to Pokhara, you can make use of it and drive around to see the lake cluster that surrounds the city. You can even go to the many landmarks in the area like Sarankot, Peace Pagoda and the Shiva statue at Pumdikot. You can also drive to Dhampus, a hill station north of Pokhara, from where you can get up close to the Annapurna range.
If you want to hire a car, you can do so at different shops around Thamel. The per day cost for a car depending on size is around Rs 5,000 to 10,000 a day.
Alternatives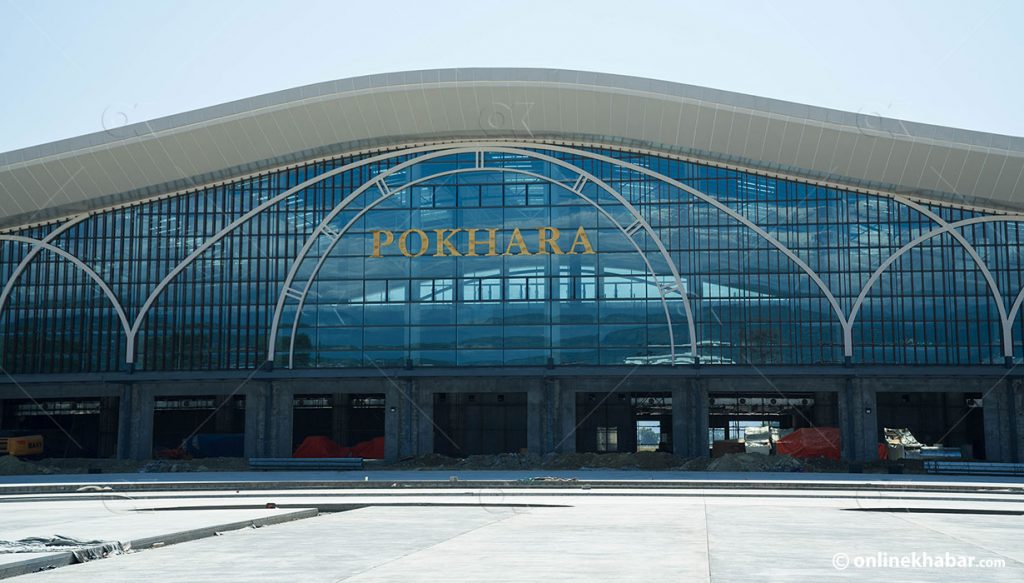 If you do not wish to hire a car and spend a few days getting from Kathmandu to Pokhara, you can always take a bus. There are different options depending on what type of bus you want to take and what you want to pay. Normally, tourist buses leave from Sorakhutte, 10 minute walk from Thamel. These buses are clean, have air conditioning and charge anything between Rs 1,000 to Rs 2,000 depending on the size as you will find deluxe buses, VIP buses and sofa buses. Most of these buses leave by 8 am.
If you want a more local experience, cheaper buses from Kathmandu to Pokhara can be found at the New Bus Park in Balaju. You can ask people where you can find a bus to Pokhara and people will point you in the right direction. Mind you, these buses take a little longer to get to Pokhara and will cost nothing above Rs 1,000.
There is a third option – microbuses. These buses can be found from Kalanki and will zoom you through the highway in around 6 hours. These buses can be found in Kalanki throughout the day till the afternoon so if you miss the buses above, you always have a chance.
If you are a biker, you also have an option of renting a motorbike in Kathmandu and riding to Pokhara stopping wherever you please. This will give you a great idea of what Nepal's roads are and how scenic they can get. The roads are not for the faint-hearted so only ride if you have prior experience riding in South Asia.
If you do not want to travel by road, you can always take the 30-min flight to Pokhara from Kathmandu. As mentioned above, over 20 flights fly to Pokhara from Kathmandu every day.
How to get through the journey?
The bus ride from Kathmandu to Pokhara is going to be a long one and with no phone reception for some parts, it is better to be prepared on how you can pass your time. Sleeping is the best thing to do, but if you cannot sleep on the bus, it is better to download podcasts or Netflix shows on your phone to pass time.
It is also better to take snacks to munch off from Kathmandu as most buses stop in Nepali-friendly places to eat, which means oily and spicy food. Take chocolates and crisps for the journey from Kathmandu to Pokhara so you do not have to buy them for extortionate prices on the highway.