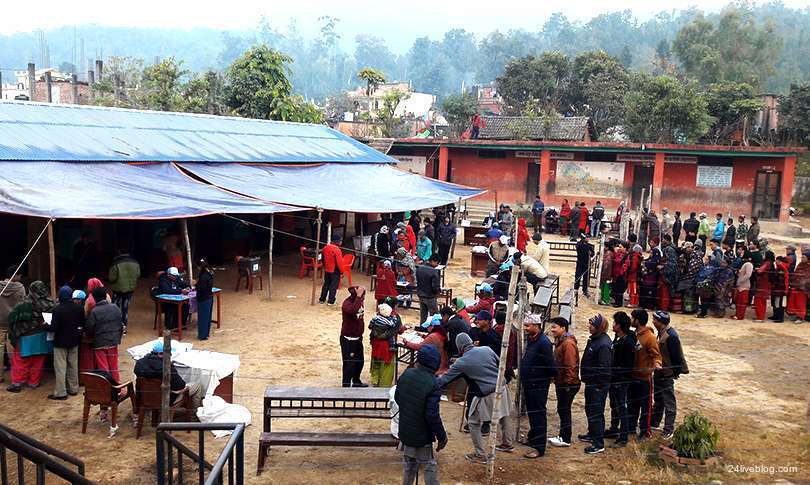 Kathmandu, December 8
District poll officials in Arghakhanchi district have decided to conduct voting at two voting centres of a polling station in Neta of Arghakhanchi district on Saturday.
Voting was postponed at these centres yesterday owing to a protest of political parties after some ballot papers were found not signed by officials.
A meeting of political parties in the constituency held this morning made the decision.
The voting will be held from 7 am to 5 pm tomorrow.