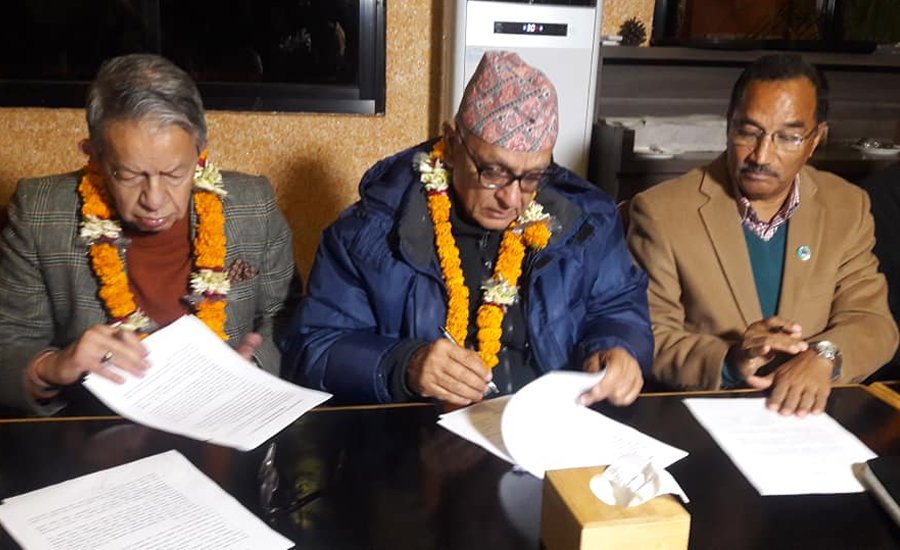 Kathmandu, March 8
Two pro-royalist parties, Rastriya Prajatantra Party and Rastriya Prajatantra Party (United) have decided to merge. The merger will be announced on Wednesday this week.
The two parties signed an agreement on Saturday to unify and name the new party as the RPP.
The new party will have three chairpersons–Kamal Thapa from the RPP, and Pashupati Shamsher Rana and Prakash Chandra Lohani from the RPP (United)–till the next general convention. The RPP (United), formed after the merger of the RPP (Democratic) and the RPP (Nationalist) in February last year, already has two chairpersons.
The two sides are yet to decide the election symbol of the unified party. Thapa wants to continue a cow as the election symbol whereas the Rana-Lohani group wants a plough. The leaders have agreed to decide the poll symbol in the next three months.