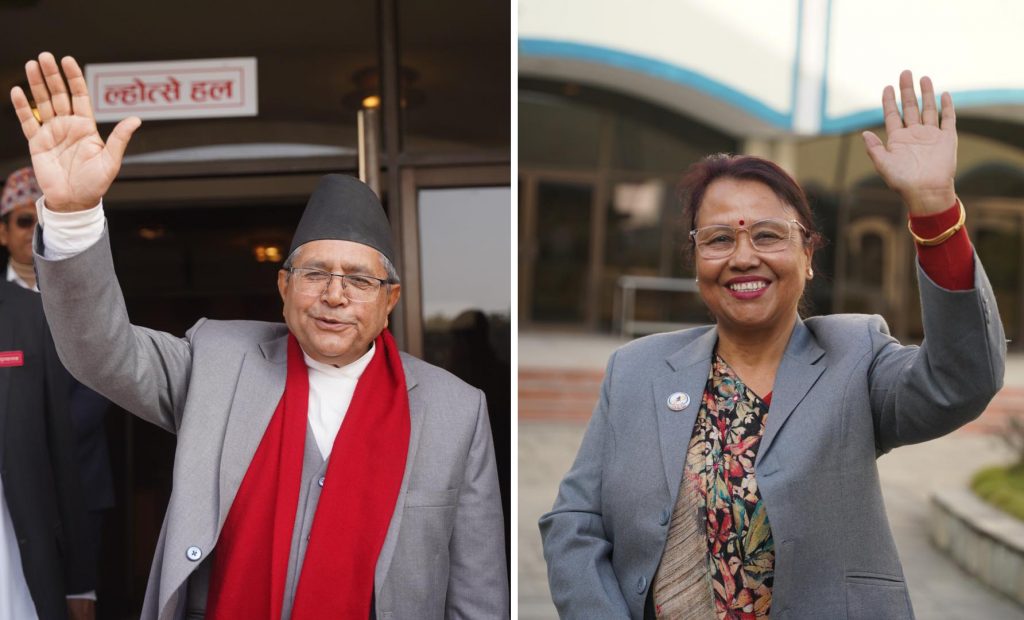 Kathmandu, January 18
Dev Raj Ghimire of the CPN-UML and Ishwari Neupane of the Nepali Congress have filed their candidacy for the position of speaker in the House of Representatives.
If parties that have committed support to them are to remain constant, it is certain that Ghimire will be elected to the top parliamentary position in the country.
Ghimire has been supported by the ruling alliance that includes CPN-Maoist Centre, Rastriya Swatantra Party and Rastriya Prajatantra Party besides the UML. Neupane has been supported by the CPN-Unified Socialist and the Loktantrik Samajbadi Party Nepal besides the Congress.
Although the Nepali Congress, which has the biggest size in the House, extended its support to Prime Minister Pushpa Kamal Dahal during his vote of confidence last week, it decided to run for the speaker separately. Two other parties followed suit and supported the Congress candidate.
The election will take place on Thursday.