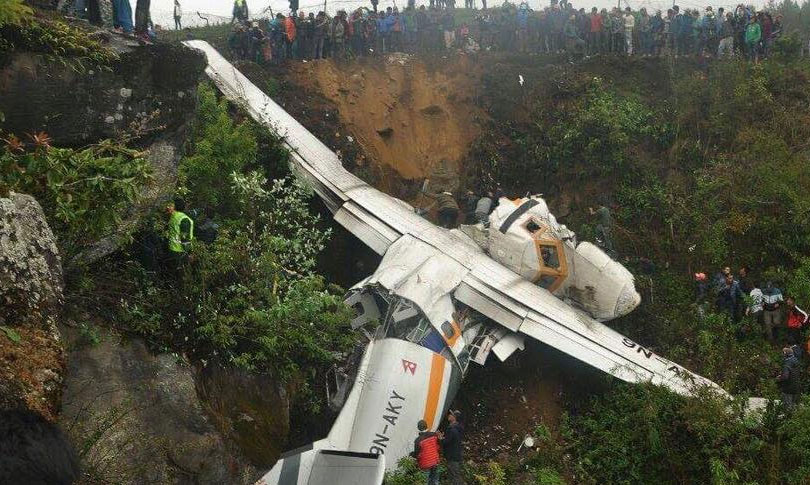 Kathmandu, May 27
A Goma Air cargo plane crashed near Lukla Airport in the Everest region on Saturday afternoon killing the pilot, and critically injuring two crew members on board.
The 9NAKY flight from Kathmandu to Lukla collided with a tree as it tried to land under foggy conditions at around 14:04 hrs, according to local officials.
Pilot Paras Rai, co-pilot Shrijan Manandhar and flight attendant Pragya Maharjan were on board the flight. As the plane's front portion was badly damaged, it took rescuers some time to retrieve Rai's body. He breathed his last while receiving treatment at Lukla Hospital, authorities said.
While Maharjan is out of danger, Manandhar's condition is said to be critical.
The two of survivors were to be airlifted to Kathmandu, but adverse weather conditions have hampered the rescue. Maharjan and Manandhar are receiving treatment at a local hospital.