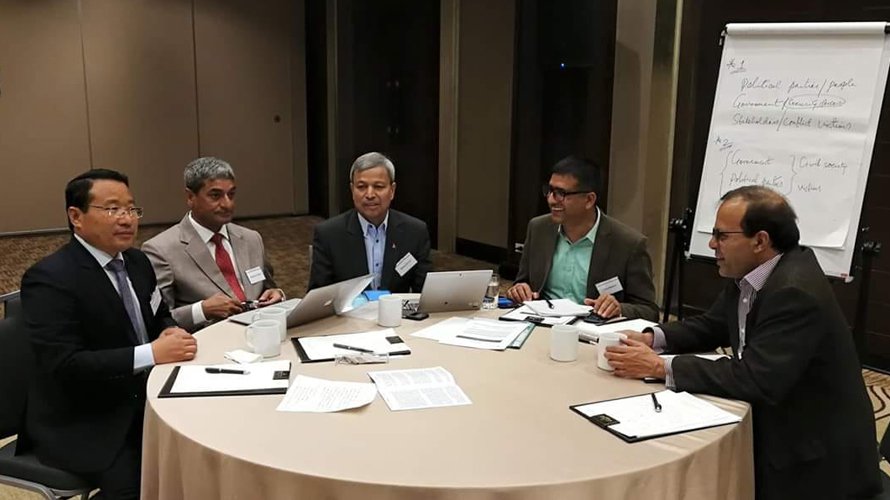 Kathmandu, November 26
The Swiss government is currently hosting a meeting of leaders of major political parties of Nepal in Bangkok. The meeting is discussing next steps of the peace process, according to sources.
It has been learned that the meeting will try to forge consensus among major political actors on how to settle conflict era cases.
Leaders of ruling Nepal Communist Party and main opposition Nepali Congress are attending the meeting.
NCP's Barsha Man Pun, Matrika Yadav, Bhim Rawal, Janardan Sharma and Haribol Gajurel and Congress' Minendra Rijal and Ramesh Lekhak are taking part in the event. Likewise, President Bidya Devi Bhandari's political advisor Sushil Pyakurel is also in the Thai capital.
Pun and Sharma were invited for their positions as commanders of rebel army.
It has been learned that Nepal Army was also invited to the event. The national military organisation, however, refused to take part.
Attorney General Agni Kharel was invited, but he did not go citing it was a political event.