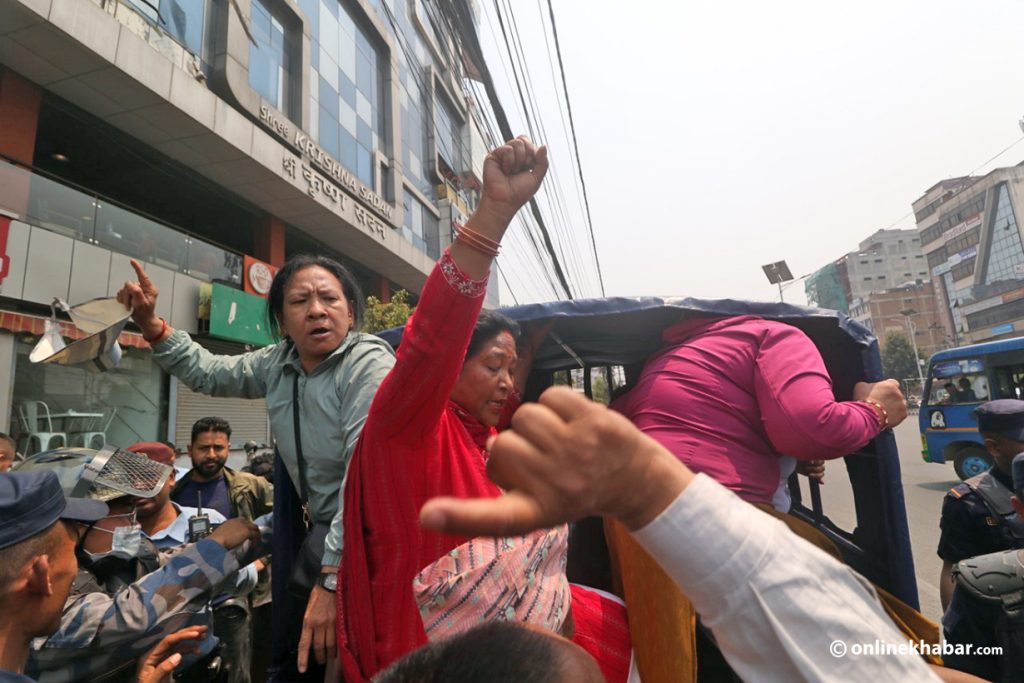 Kathmandu, April 18
Police in Kathmandu on Tuesday detained a group of armed conflict survivors who were protesting at Naya Baneshwar in the city.
The survivors and families of the victims demonstrated with a claim that the proposed bill to amend the transitional justice bill was insufficient to address their concerns about justice, compensation and reconciliation.
The government has recently registered a bill to amend the act–in its bid to conclude the stalled peace process–but has not got headway due to a lack of consensus among major political parties. Of late, the ruling and opposition sides are regularly meeting to find a consensus.