An exhibition of photographs of the maestro, Narayan Gopal, is on at the Nepal Art Council, Babarmahal. Around 300 photographs of the iconic singer take you to a time when the Swar Samrat was ruling the hearts of the Nepali people.
Here is our pick of the photos on display at the exhibition.
1.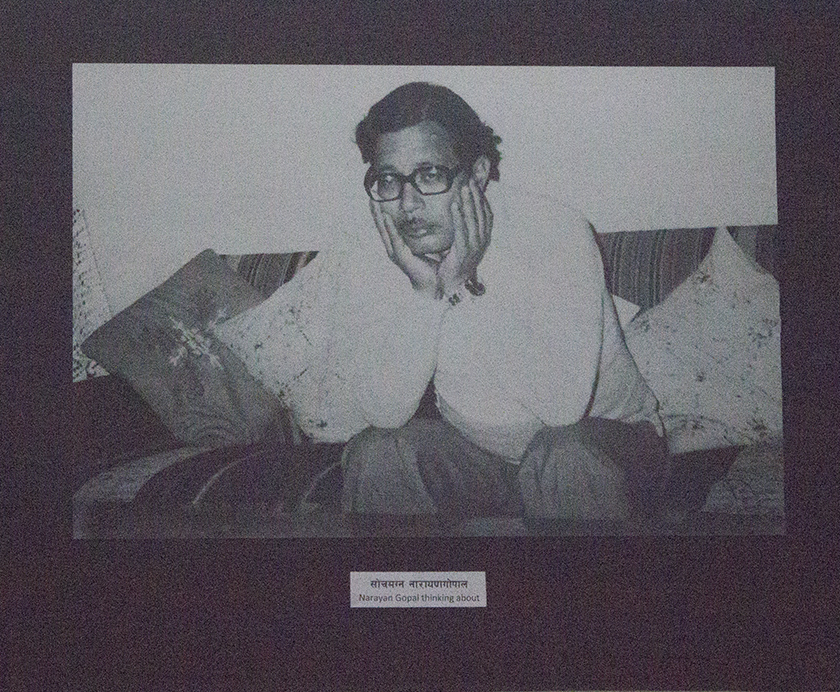 Narayan Gopal's songs such as Yeti dherai maya diyi.. make you think about the life and love. The singer himself used to put a lot of thought into what he'd lend his voice to.
2.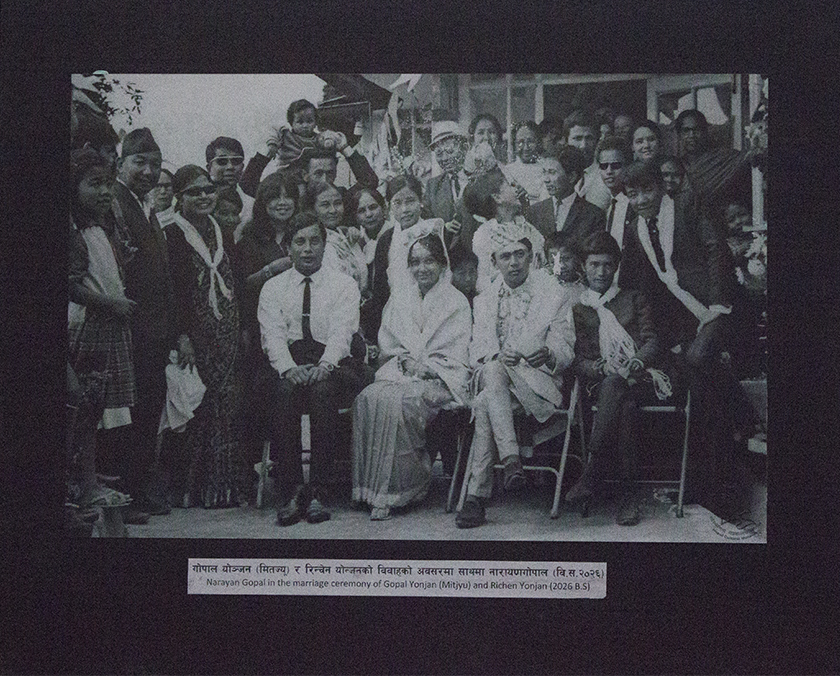 Another star of Nepali music Gopal Yonjan, was a close friend of Narayan Gopal. Can you spot the Swar Samrat in his photo?
3.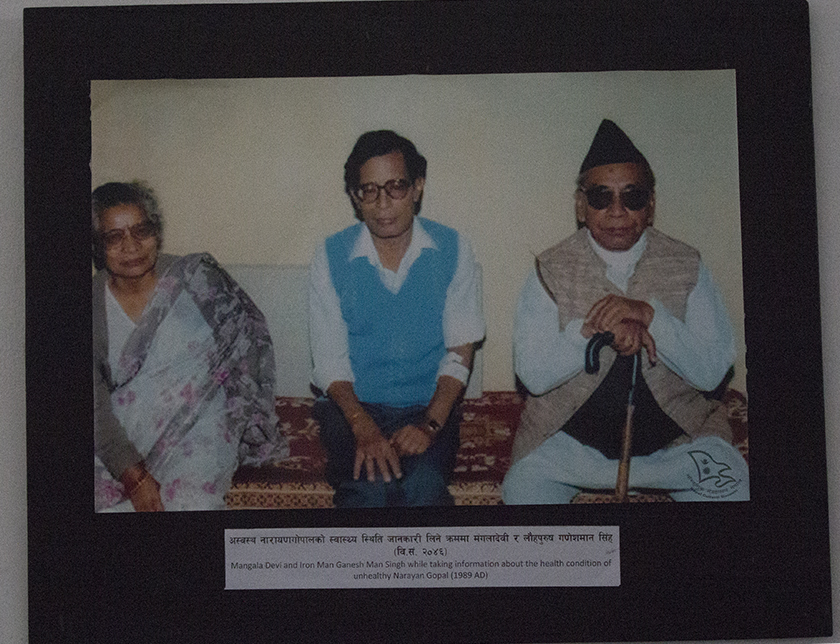 Narayan Gopal did not just have ordinary fans. In 1989, when Gopal had fallen ill, Ganesh Man Singh and his wife came to visit.
4.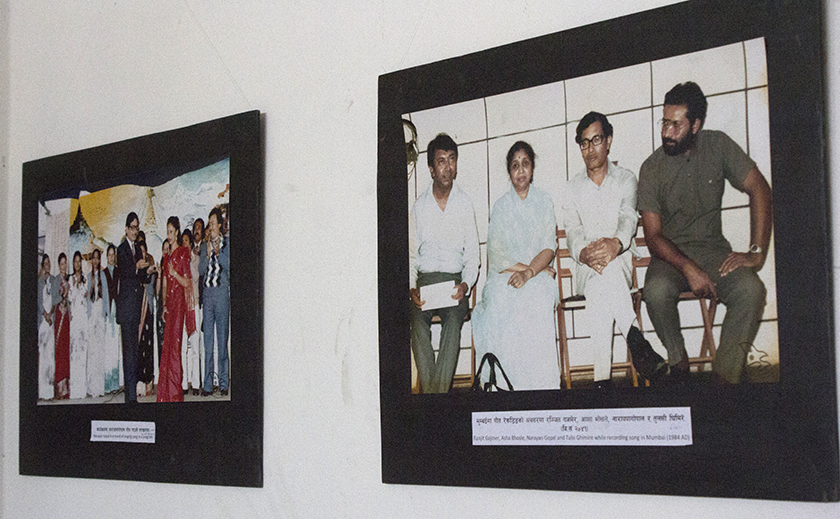 Narayan Gopal not only sang duets with Nepali artists, but also with international ones. If you've heard of Mohani lagla hai… that's one of the songs Narayan Gopal and Asha Bhosle sang.
5.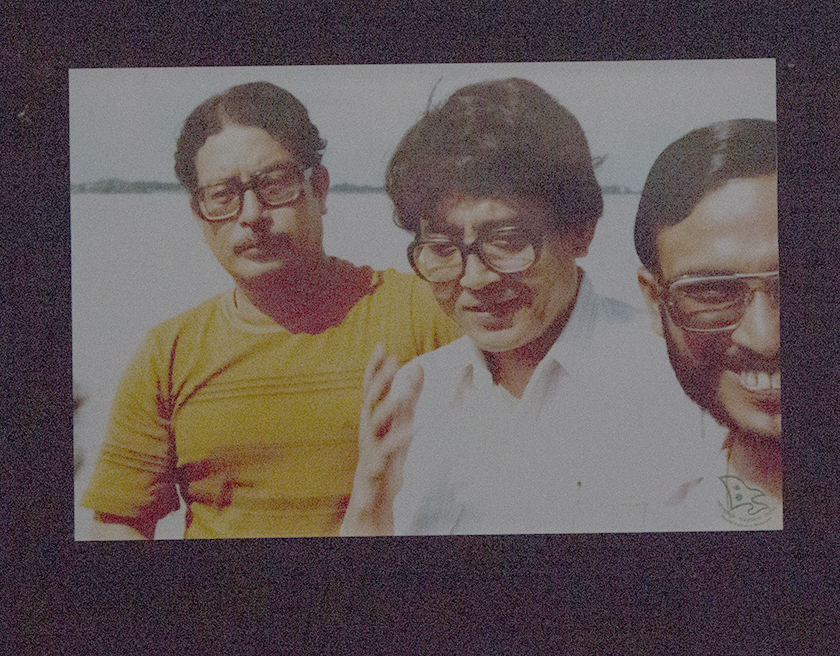 Narayan Gopal was a popular figure among his friends. He would often sing for them, and they would encourage him to sing better than ever before.
The exhibition is on till Tuesday, February 23, 2016.