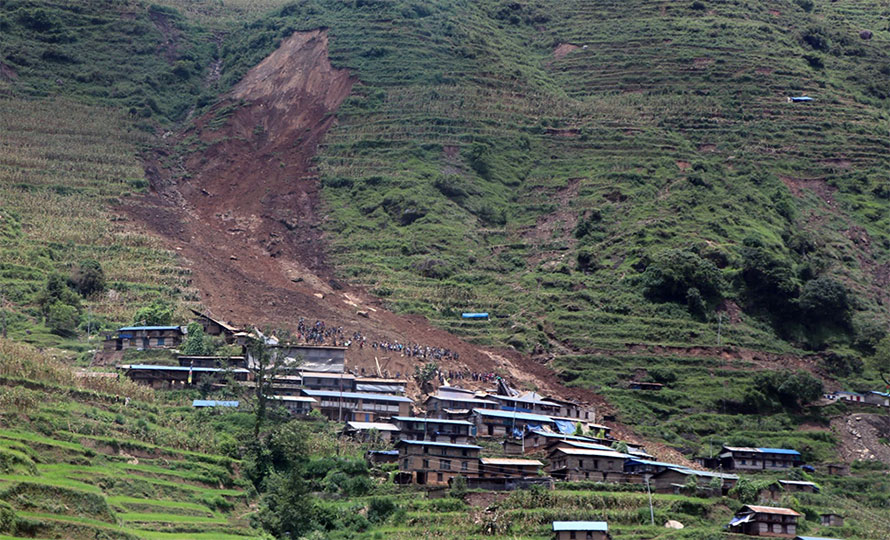 Sindhupalchok, August 20
As many as 11 persons missing since a big landslide in Lidi, Jugal rural municipality-2 of Sindhupalchok, on Friday last week are still missing.
Whereas 39 people had disappeared, 28 people have been found dead until Thursday morning, informs Police Inspector Hari Bhattarai. Of the victims, 15 are men and 13 women. In total, 14 are minors.
Three bodies were recovered just this morning.
Nepal Army and Nepal Police personnel and locals have continued the search operation using agricultural tools such as shovels as excavators cannot be taken there, informs Chief District Officer Umesh Kumar Dhakal.