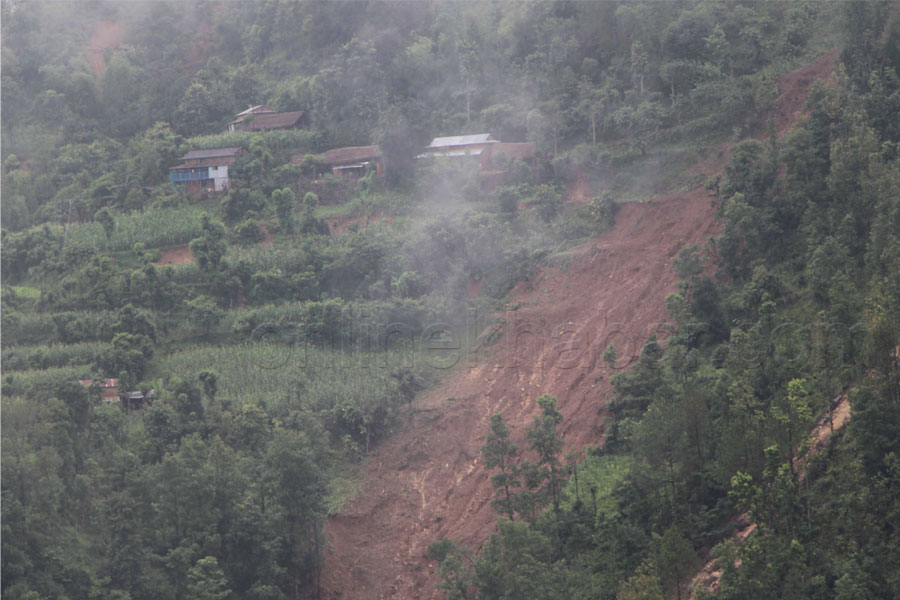 Kathmandu, August 14
Members of five families have gone missing when a landslide buried 13 houses in Lidimo Lama Tole, Jugal rural municipality-2 of Sindhupalchok of north-central Nepal on Friday morning.
Ram Babu Nepal, the rural municipality's planning officer, informs Onlinekhabar that the exact number of the people missing is not known yet. According to him, 15 persons managed to save themselves and came to a safer spot in Lapsichaur.
Additional 25-30 houses are at the risk of a landslide there, the official says, adding incessant rainfall has affected rescue efforts. "It is too difficult. The landslide has not stopped. We will mobilise helicopters for rescue."
Meanwhile,   House of Representatives Speaker Agni Prasad Sapkota, who represents the constituency in the House, monitored the situation from a helicopter this morning.