Amid the news that electric vehicle import is swelling in Nepal, Segway-Ninebot, a manufacturer in short-distance transportation solutions and robotic service industries, has now come to Nepal with its popular Segway E100 e-scooter.
Ihub Pvt Ltd, led by Lokesh Oli, also known as Bijuli Dai, is an authorised importer and distributor in Nepal for Segway-Ninebot.
The distributor says the sale of Segway E100 has begun in Nepal on January 26, 2022, with a manufacturer's warranty.
Segway E100: Specifications
Specification
Segway E100
Colour
Red, blue, black and white 
Dimension
1755*675*1135mm
Net weight including battery
80 kg
Loading capacity
150 kg
Wheelbase
1235mm
Ground clearance
130mm (5.12 inch)
Tyre
Patented anti-skid tubeless tyres
Damping System
Hydraulic spring damping
Brake system
Front: Disk
Rear: Disk
Max speed
58Km/h
Motor
Tailored Brushless Motor
Rated power
1800 Watt
Max power
2400 Watt
Max torque
150 N.M
Battery unit
Tailored lithium battery
Rated voltage
72 V
Capacity
20 Ah
Battery energy
1440 Wh
Range (Km)
60-100
Charging time
7-8h
IPX rating
IPX5 (Battery-IPX7)
Headlight
Matrix LED headlight with 6 lens
Taillight
Red-yellow LED rear direction indicator lamp + Red tail light
Front and rear turning light
Standard
 Price
Rs 291,000
Segway E100: Key features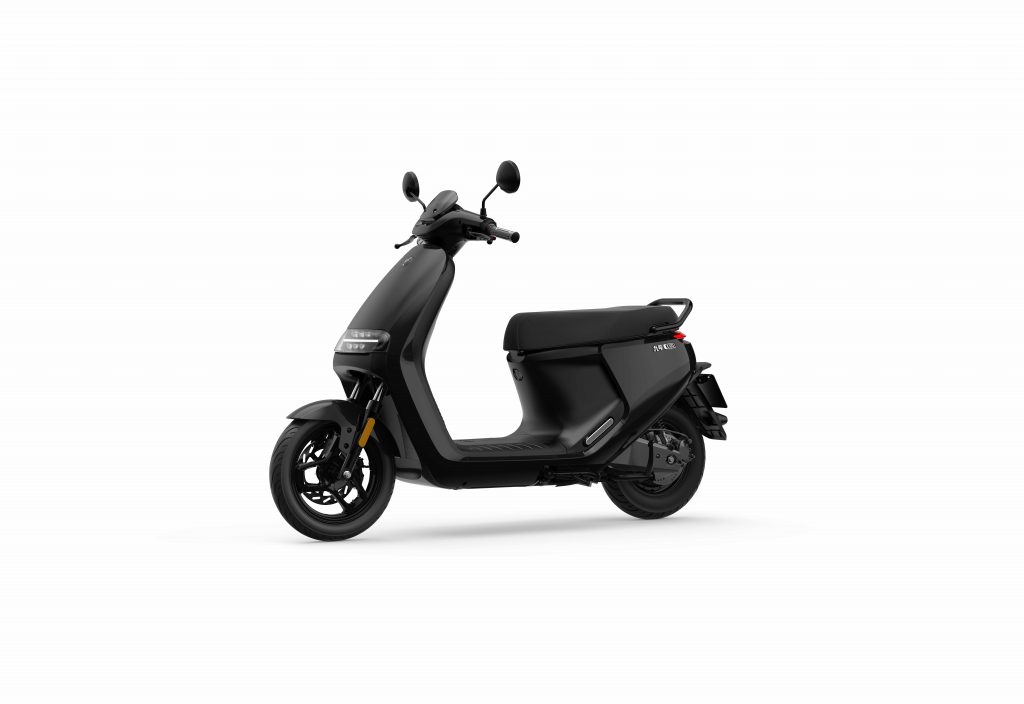 Segway E100 comes with some of the best safety features. Until and unless the rider does not sit on the scooter, it will not start. Similarly, it will not start until the scooter stand is not pulled back, says the company.
This electric scooter features a keyless system. Apart from the cutely designed key, the remote control has two buttons – one fulfils the purpose of putting the vehicle on ON/OFF mode while the other key helps to lock the scooter.
A 22L seat cask at the bottom of the seat cushion can hold a full-size helmet or items of similar size like a backpack for a 13-inch laptop. There is enough room for items like six books, a MI backpack, and a camera lens case. Aside from that, certain little things can be placed in the corners.
The huge front 220mm + rear 180mm perforated brake disks provide exceptional braking performance and ensure driving safety.
From the upside-down position, there are four buttons on the right of the left handlebar: dimmer, turn light, horn, and continuous speed endurance. The constant speed endurance button is used to lock the current speed of the NineboteScooter E100, reducing rider fatigue.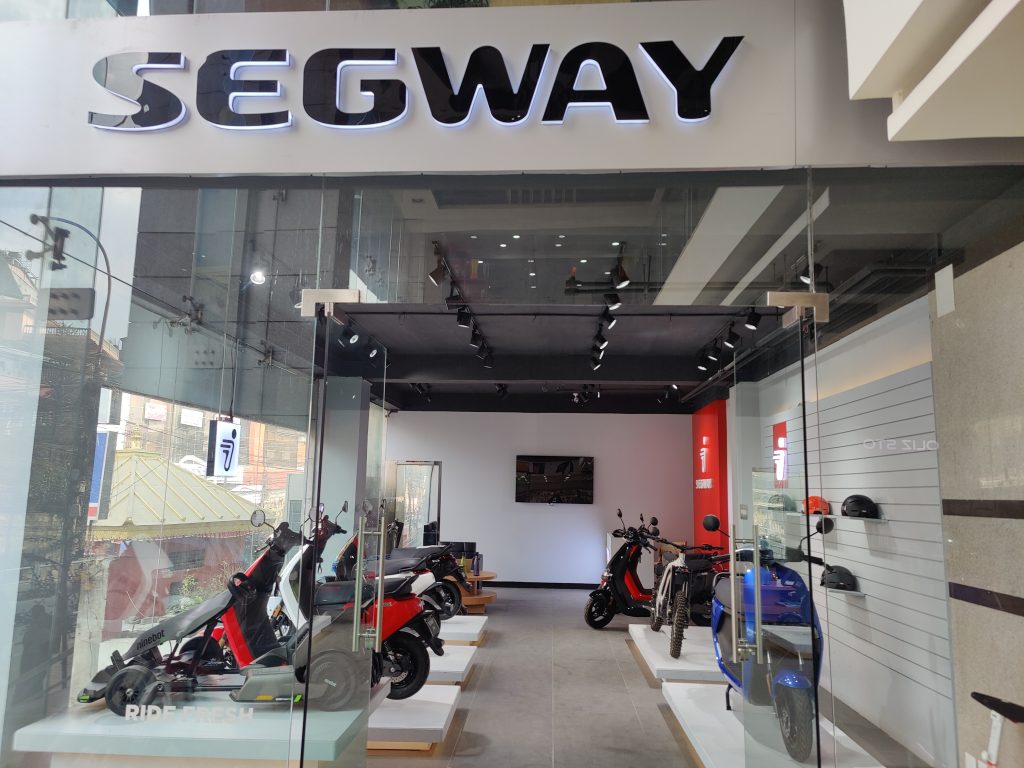 NineboteScooter E100 is available in four distinct colour options: black, white, blue and red. It has a tiny body size compared to other conventional electric vehicles, with a specified size of 1755mm x 675mm x 1135mm. Despite being an electric vehicle, the NineboteScooter E100 weighs in at 80kg.
The NineboteScooter E100 comes with an intelligent matrix LED headlamp with six lenses that uses intelligent sensor technology to automatically adjust the brightness in response to changes in the environment.
This e-scooter also has convenient feaures like a mobile charger slot, three driving modes, and a Lithium-ion water-resistant battery – IPX5 (Battery-IPX7) and provides better torque.
NineboteScooter takes about seven hours to charge from 4% to 100%. Under the dual battery mode, 200km endurance for a long trip can be achieved.
The NineboteScooter E100 also has an independently developed shock absorption system that precisely calculates and adjusts stiffness and damping to respond to the situation of the road surface, minimising light vibrations.
Segway E100 is priced at Rs 291,000 in Nepal.