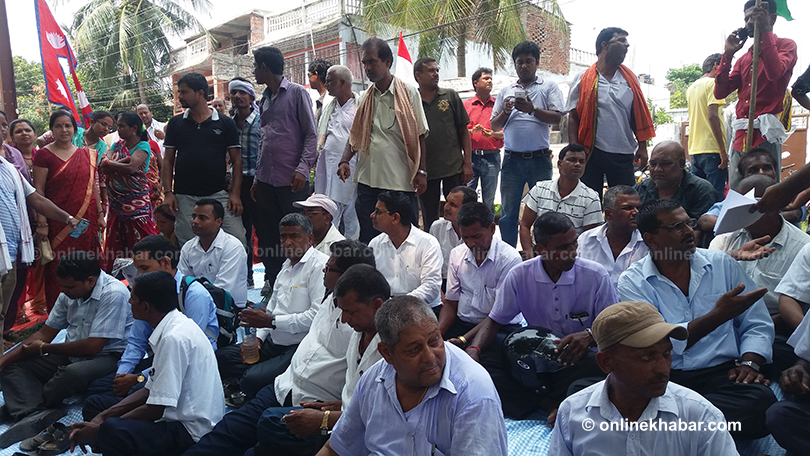 Rajbiraj, June 14
Cadres of the agitating Rastriya Janata Party Nepal have taken returning officers of various local units in Saptari district under control.
The officials had gathered at the Mahendra Bindeshwori Campus in Rajbiraj for a training programme.
Meanwhile, the protesting cadres also picketed the training venue. They have also forced poll officials to participate in the protest.
The training has been foiled due to the protest.
The RJPN has called the three-day bandh beginning yesterday protesting preparations for the second phase of local level elections scheduled for June 28.