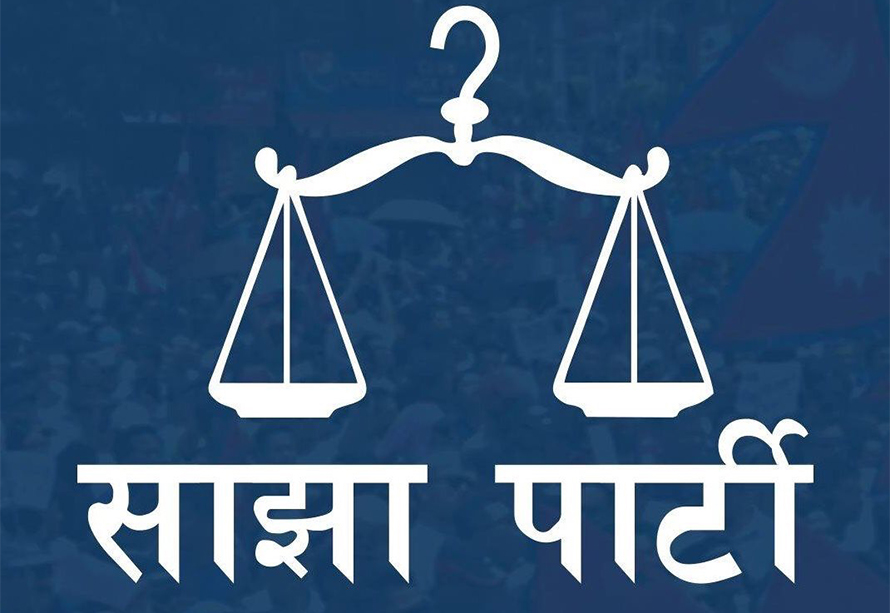 Kathmandu, July 23
Sajha Party has expressed its solidarity with the youth activists of 'Enough Is Enough' campaign and their ongoing hunger strike. Further, the party says the government's failure to implement a deal signed with them in the past.
In a press statement, the party's spokesperson Sharad Raj Pathak on Thursday said that the government failed to show compassion for the campaign. "Amid the growing threat of coronavirus spread, it is no less than a crime to not adhere to the demands of the campaigners. It will be a long fight where youth like Iih, Samaira Shrestha, and Karan Gurung will have to struggle in order to change the face of the country. But, with the government's lack of compassion towards them, their health can have long-term effects."
It was further stated that if anything would happen to the campaigners during their protest or they would sustain long-terms effects on their health, the government would be blamed.
Activists including Iih started their hunger strike from last Thursday, stating that the government had failed to implement the 12-point agreement signed with them.
Their first hunger strike lasted 12 days where Iih and Pukar Bam staged a protest demanding more PCR tests, reforms for quarantine facilities and safety as well as consideration for the health officials working against Covid-19 in the frontlines. They broke their protest after getting assurance from the government officials to meet their demands.