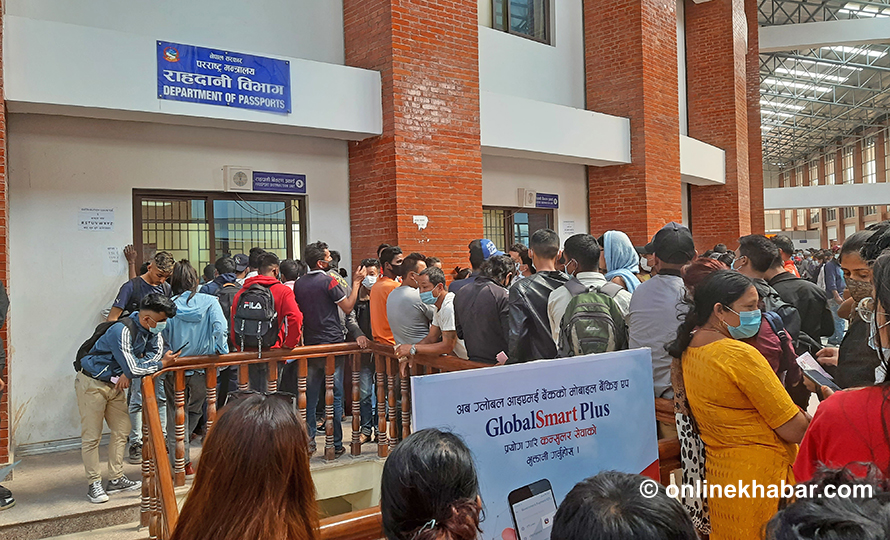 Kathmandu, February 26
A government study team has suggested the government needs to set up a rule that regular passports are issued from the districts of the applicants' permanent residences only.
As per the suggestion, the Department of Passports in Kathmandu should issue the documents only in emergency circumstances.
The team, however, has not defined which conditions constitute the emergency circumstances.
A team commissioned by the Office of the Prime Minister and Council of Ministers concluded that decentralisation of the service was a must to make the process easy and smooth, thereby getting rid of the hassles reported so far.
The current Pushpa Kamal Dahal-led government had decided to make the distribution of essential documents hassle-free as its first decision. Accordingly, the task force was formed to recommend solutions.
OPMCM Secretary Suman Raj Aryal says the government intends to implement the report as soon as possible. But officials say this is not an easy task due to the technical complexities involved in the application process.