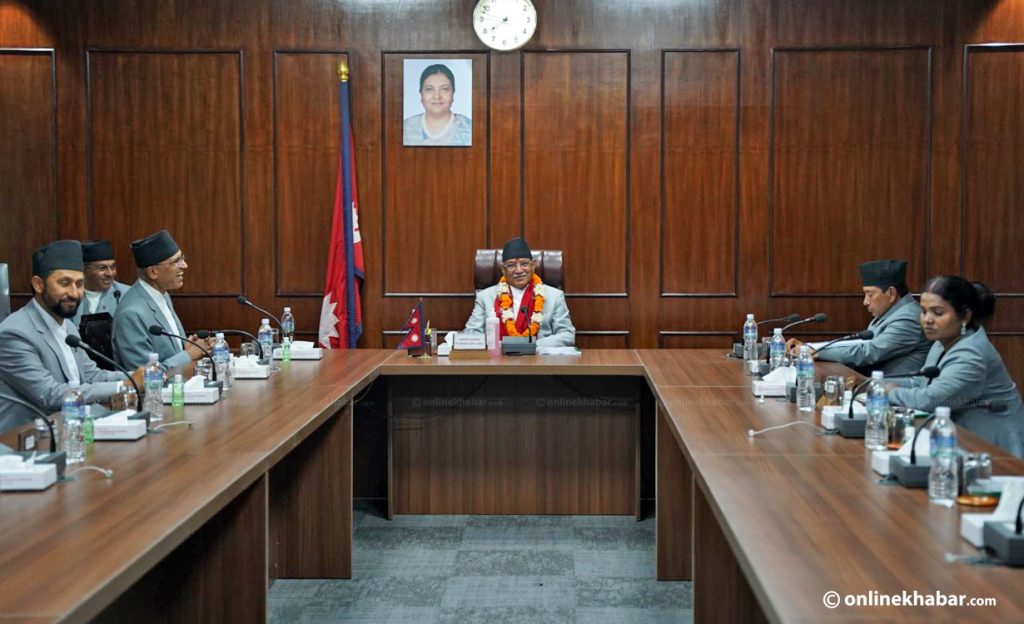 Kathmandu, December 27
The first meeting of the new cabinet formed under the premiership of CPN-Maoist Centre Chairman Pushpa Kamal Dahal has decided to make passport and driving licence distribution hassle-free.
The eight-member cabinet held its maiden meeting at the Prime Minister's Office in Singhadarbar on Monday evening and decided to make arrangements to ensure that citizens can obtain essential documents such as passports and driving licences without waiting long in lines.
Passport and driving licence-obtaining processes in Nepal are notorious for being complicated and mismanaged as they require the service seekers to stand in line for hours. Likewise, complaints of bribery and forgery are rampant in such departments.
A source says the new government has decided to make efforts to reform the service delivery of government offices so as to make the public feel change.