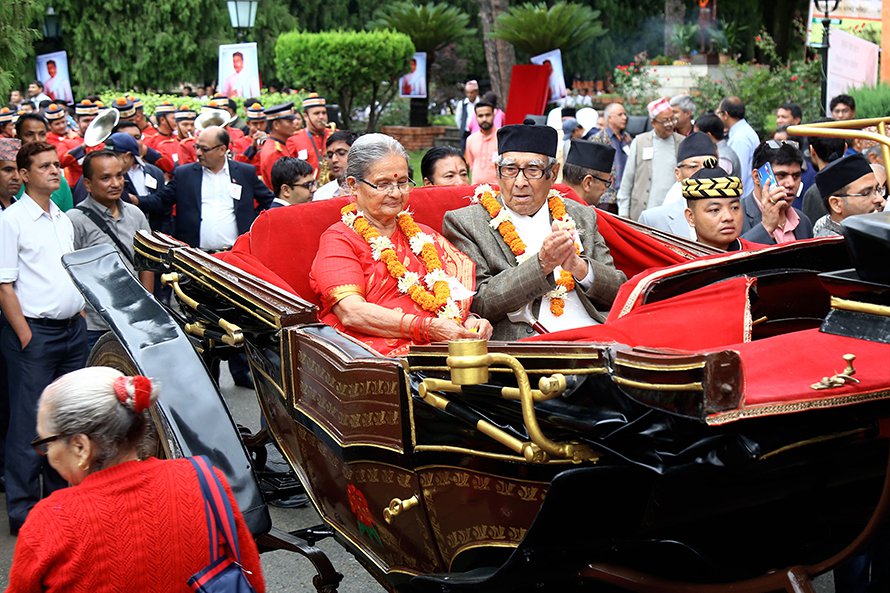 Kathmandu, July 14
Nepali literature fraternity on Sunday celebrated the 206th Bhanu Jayanti, the birth anniversary of Bhanu Bhakta Acharya, considered to be the first poet of Nepali language.
On the occasion, various programme were organised in Kathmandu and other parts of the country.
In the capital, the Nepal Academy organised a special function to honour 100-year-old Rastrakavi Madhav Prasad Ghimire.
Ghimire and his spouse Mahalaxmi were put on a cart and taken to a tour of the city this morning.
Then, he was given a letter of appreciation that glorified his contribution to Nepali literature. The letter's frame was as tall as Ghimire's body.
Deputy Prime Minister and Minister for Defence Ishwar Pokharel handed over the certificate.
Various other literary organisations and institutions also honoured Ghimire on the occasion.