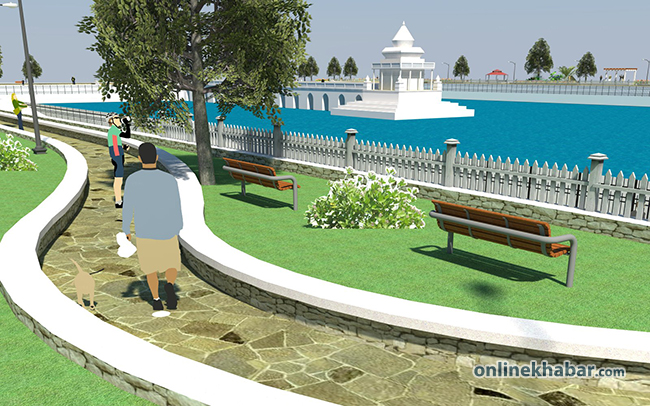 Kathmandu, December 28
Following a sharp division between the Mayor and the Deputy Mayor of Kathmandu Metropolitan City, the local government has decided to put the ongoing reconstruction works on hold and reconstruct the 2015 earthquake-hit centuries-old structure in its original design.
Now, materials similar to those of its establishment time will be used as much as possible.
Earlier, historians and archaeologists have accused the KMC of using modern equipment and materials including concrete for the construction so as to destroy its traditional value and structure.
Therefore, a meeting of Mayor Bidya Sundar Shakya, Deputy Mayor Hari Prabha Khadgi, National Reconstruction Authority Secretary Madhu Sudan Adhikari and Department of Archaeology Director General Bhesh Narayan Dahal among others decided to withdraw from the ongoing reconstruction works.
The meeting formed a committee to recommend a work plan for the reconstruction. The panel led by the former chief of the Department, Bishnu Raj Karki, has been mandated to complete the task in 15 days and submit the report, says Mayor Shakya.
After that, the reconstruction works will follow the panel's recommendations.