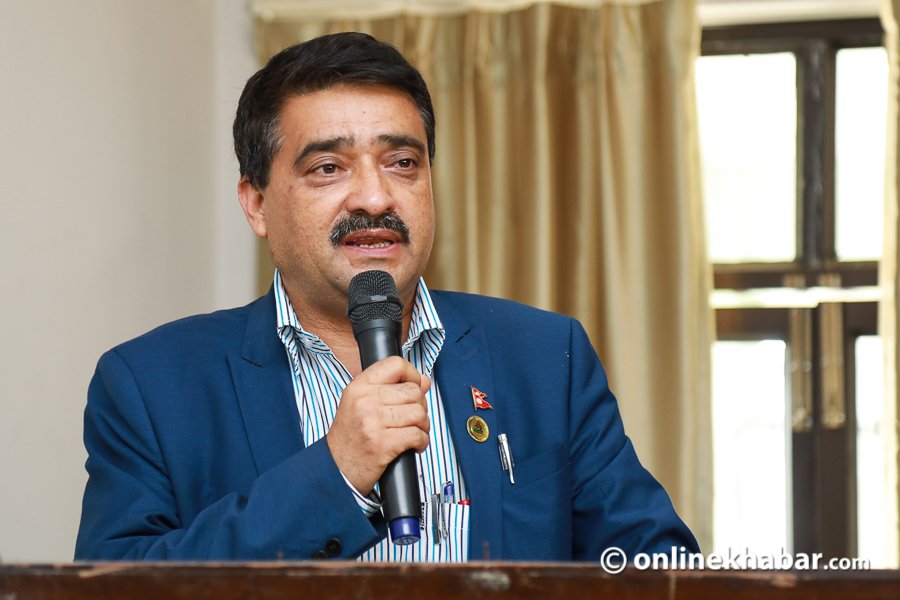 Kathmandu, July 28
The government has appointed Ramesh Silwal as the member secretary of the National Sports Council. He will lead the country's sports governing body for the next four years.
It will be Silwal's second term in the office. Earlier, in 2019 July, he was appointed in the same position for four years. However, he was forced to quit as the government enacted a new Sports Act recently that had a provision of forming the NSC in the new structure.
Following the enactment, the Ministry of Youth and Sports issued an open call for applications. It received 27 applications, from which three–Silwal, Lil Bahadur Thapa Magar, and Anju Shrestha–were shortlisted and forwarded to the cabinet for approval. Based on the recommendation of the committee led by the Youth and Sports Secretary Ram Prasad Thapaliya, the cabinet picked Silwal for the position, on Monday.
Silwal's appointment was expected for many. Silwal, who is also the chairperson of the Higher Institutions and Secondary Schools' Association Nepal, is considered very close to Prime Minister KP Sharma Oli. In addition, he was also credited for the successful organising of the 13th South Asian Games last year.