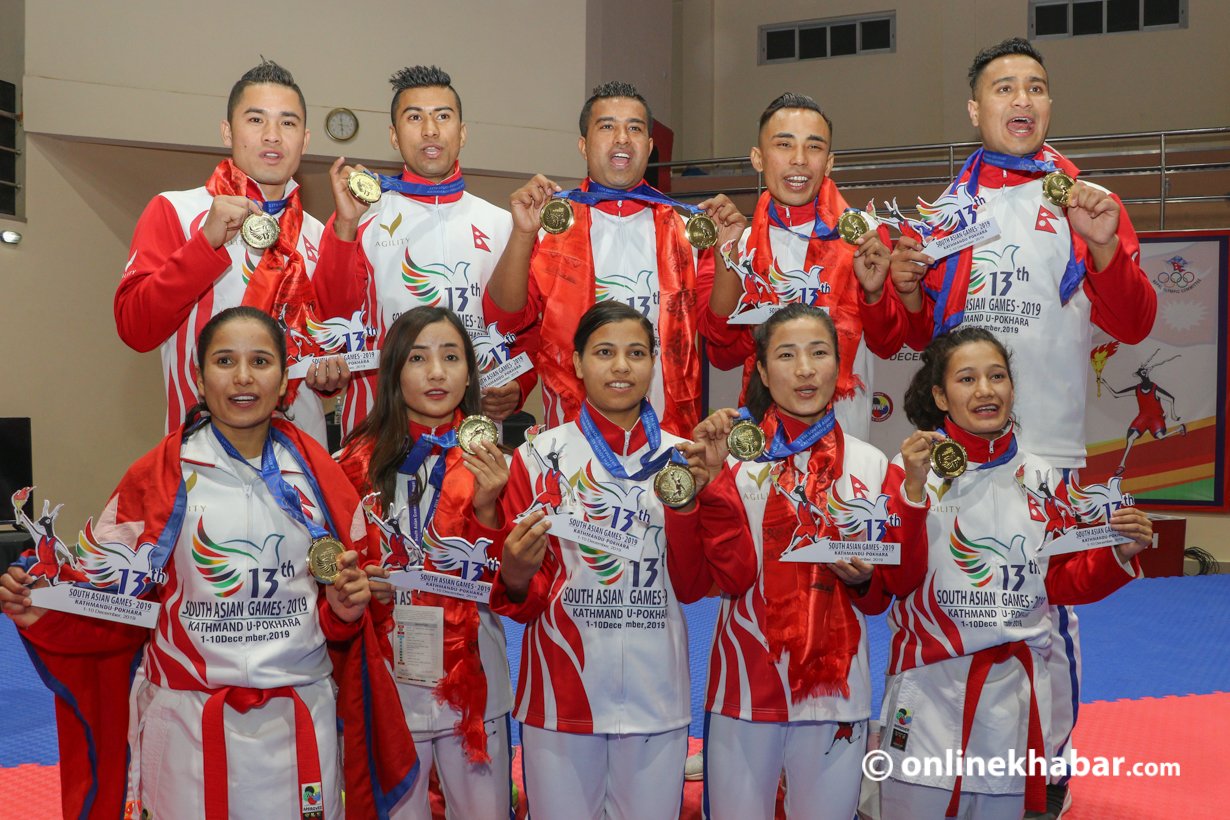 Kathmandu, December 13
The government is taking gold, silver, bronze medalists of the recently concluded 13th South Asian Games and their coaches on a tour in Kathmandu for a civic reception on Friday.
The National Sports Council says the event will honour the players and their coaches for their contribution to the country's excellent performance in the recently concluded regional event.
The tour will begin at Dasharath Stadium in Tripureshwar and move towards New Road, Indrachok, Ratna Park, Singhadarbar, Pulchok, Pulchok, Lagankhel, Satdobato, Koteshwar and Sallaghari of Bhaktapur. In Sallaghari, a function will be organised in their honour. After the function, the players will move from Sallaghari to Tripureshwar via Koteshwar and Baneshwar.
The council has called all stakeholders and the public to participate in the event so as to motivate the athletes.
After Nepal achieved the highest number of gold medals in its history in any regional sports event, the government is celebrating the achievement with different programmes. Prime Minister KP Sharma Oli has recently announced a cash prize for the medalists.
Meanwhile, the Metropolitan Traffic Police Division has said the event will not disturb the city's traffic management, claiming the event will only use a small section of the road.