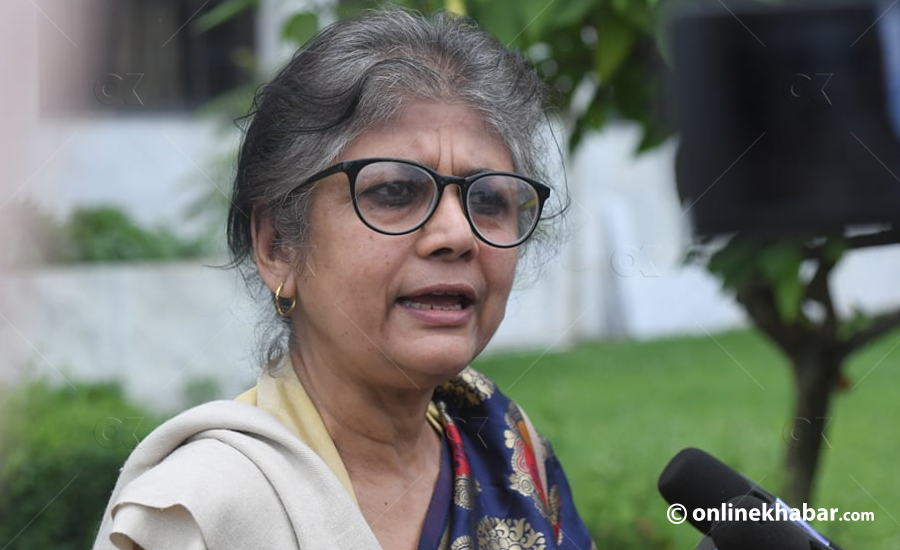 Kathmandu, July 7
People's Socialist Party Nepal has removed its leader Sarita Giri from the party.
After the removal, Giri has also lost her position as a lawmaker.
Party leader Mohammad Istiyak Rai says the party decided to take action against her as per a recommendation made by a task force led by the party's general secretary Ram Sahaya Prasad Yadav.
(Updated at 5:15 pm)
—
PSPN task force recommends action against Sarita Giri
Kathmandu, July 7
People's Socialist Party Nepal has recommended that the party take action against its lawmaker Sarita Giri.
Earlier last month, the party had directed all of its lawmakers to vote in favour of the constitution amendment bill registered by the government. However, Giri had filed an amendment proposal against the sentiment of the bill brought to constitutionally recognise the country's new political map.
While defying the party order to withdraw the proposal, she had also boycotted the voting.
Subsequently, the party had formed a task force to recommend action against her. If the party leadership endorses the recommendation, Giri will lose the lawmaker's position.