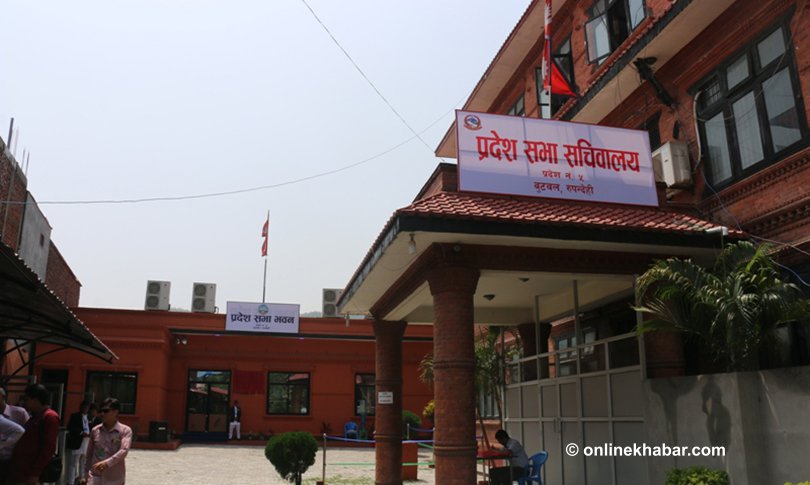 Butwal, April 15
The Provincial Assembly in Province 5 has sent back Rs 86.4 million to the provincial government, requesting to spend it on Covid-19 response.
The Assembly Secretariat send back the money to the Ministry of Financial Affairs and Planning on Tuesday.
The government had allocated Rs 331.77 million to the legislative for this year. However, the assembly has not been able to spend the money sufficiently as no meetings have been held for the past three weeks due to the lockdown. Likewise, some other programmes also could not be held, hence the budget was returned, according to the Assembly Secretary Durlabh Kumar Pun.
Earlier, the secretariat had deposited Rs 2.33 million into the provincial government's disaster management and treatment fund by deducting salaries of Speaker Purna Bahadur Gharti, Deputy Speaker Krishna Tharu, assembly members and staffers.