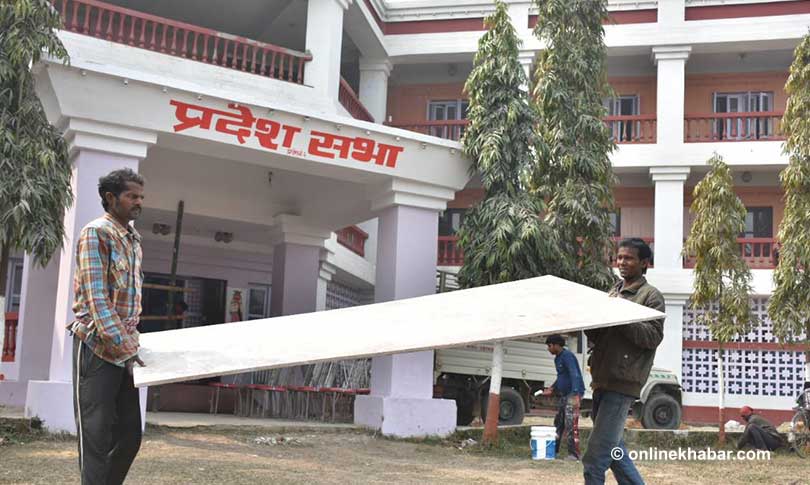 Janakpur, February 12
The Provincial Assembly in Province 2 has decided the uniforms for its marshals. Earlier, the Assembly was under fire for banning the use of daura suruwal and coat as the dress for marshal.
During the first meeting of the legislature last week, the personnel had put on clothes of their choice, and it was also criticised by members of the public.
Now, the Assembly has decided safari suit as the uniform for men providing security to the meeting, according to Rastriya Janata Party Nepal's lawmaker Manish Kumar Suman. He informs that women marshals will put on sari during the Assembly meetings.
The federal Parliament and assemblies in other six provinces, however, are likely to use daura suruwal and sari as uniforms.