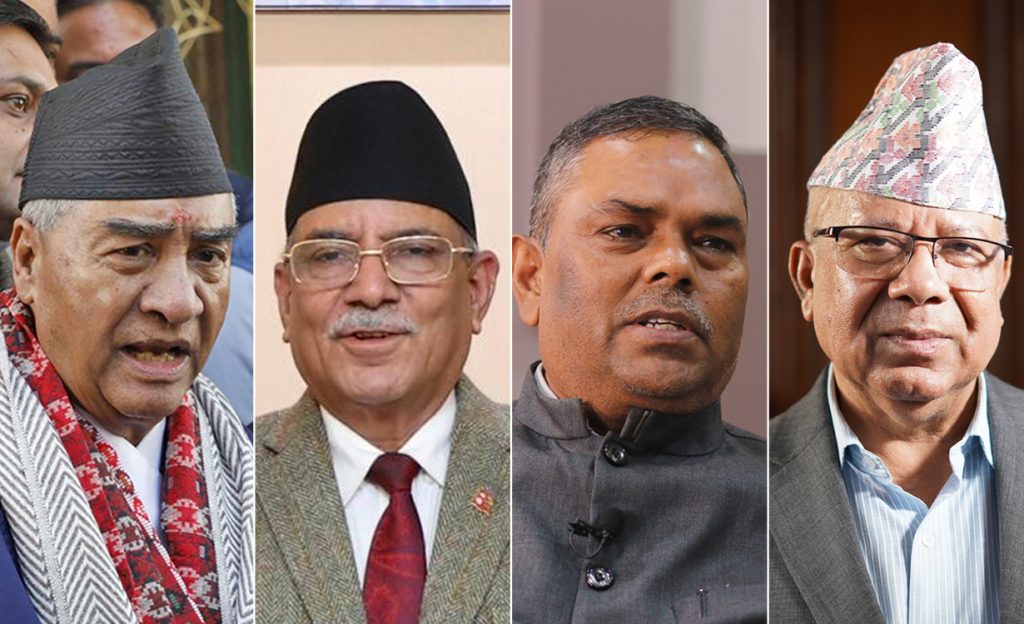 Kathmandu, February 24
It is highly likely that the Nepali Congress candidate will win the Nepal presidential election scheduled for March 9 as Prime Minister Pushpa Kamal Dahal's CPN-Maoist Centre and some other major parties decided to back the biggest party.
The Congress, however, is yet to decide who will be the party's candidate. The Election Commission has allocated five hours on Saturday to file nominations, hence the party will have to make a decision by tomorrow morning.
As reported, the Maoist Centre, the CPN-Unified Socialist, and the Janata Samajbadi Party Nepal on Thursday decided to field Unified Socialist leader Madhav Kumar Nepal for the president. But, today, leaders of the parties, Nepal included, decided to back the Nepali Congress for the president, informs the party leader Prakash Jwala.
Other smaller parties including the Loktantrik Samajbadi Party, Janamat Party, Nagarik Unmukti Party and Rastriya Janamorcha have also agreed to the decision, meaning it will be easy for the newly formed alliance to win the presidential election.
As agreed, all these parties will support the JSPN candidate for the vice presidential election to be held a few days after the presidential one.
With the new development, the Maoist Centre's agreement to support the CPN-UML candidate for the presidential election has been ineffective, meaning the current ruling alliance is broken.