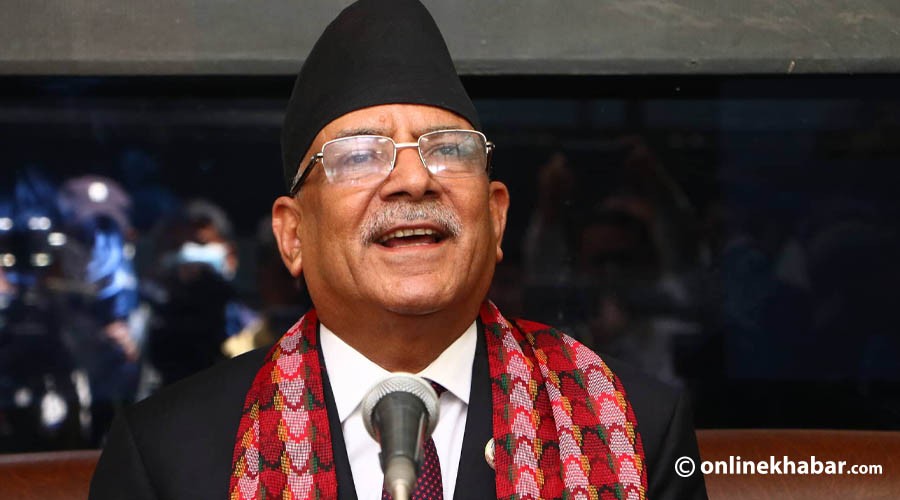 Kathmandu, December 25
With the CPN-UML support, the CPN-Maoist Centre Chairman Pushpa Kamal Dahal looks set to become the new prime minister of Nepal.
As the time given by President Bidya Devi Bhandari is about to expire, the two parties held a meeting in UML Chairman KP Sharma Oli's residence in Balkot of Bhaktapur and forged a deal.
Small parties such as the Rastriya Swatantra Party, Rastriya Prajatantra Party and Nagarik Unmukti Party will support the UML-Maoist Centre alliance to make Dahal the PM. Once these five parties are on one side, the alliance will have over 160 seats, which is 22 more than the majority mark of 138.
Following the deal, the leaders are preparing to submit Dahal's name as the next prime minister by 5 pm, the deadline given by the head of the state last week.
The Maoist Centre, which was a part of the Nepali Congress-led alliance during the recent elections, had been demanding that Prime Minister Sher Bahadur Deuba-led Nepali Congress give Dahal a chance to lead the government, at least for the first two years as per an agreement for leadership by turns.
As Deuba rejected the proposal, Dahal went to Oli and convince him to agree to the idea.
According to negotiators, the UML and the Maoist Centre have also agreed to share the five-year term of premiership between the two, but Pushpa Kamal Dahal will become the PM first.