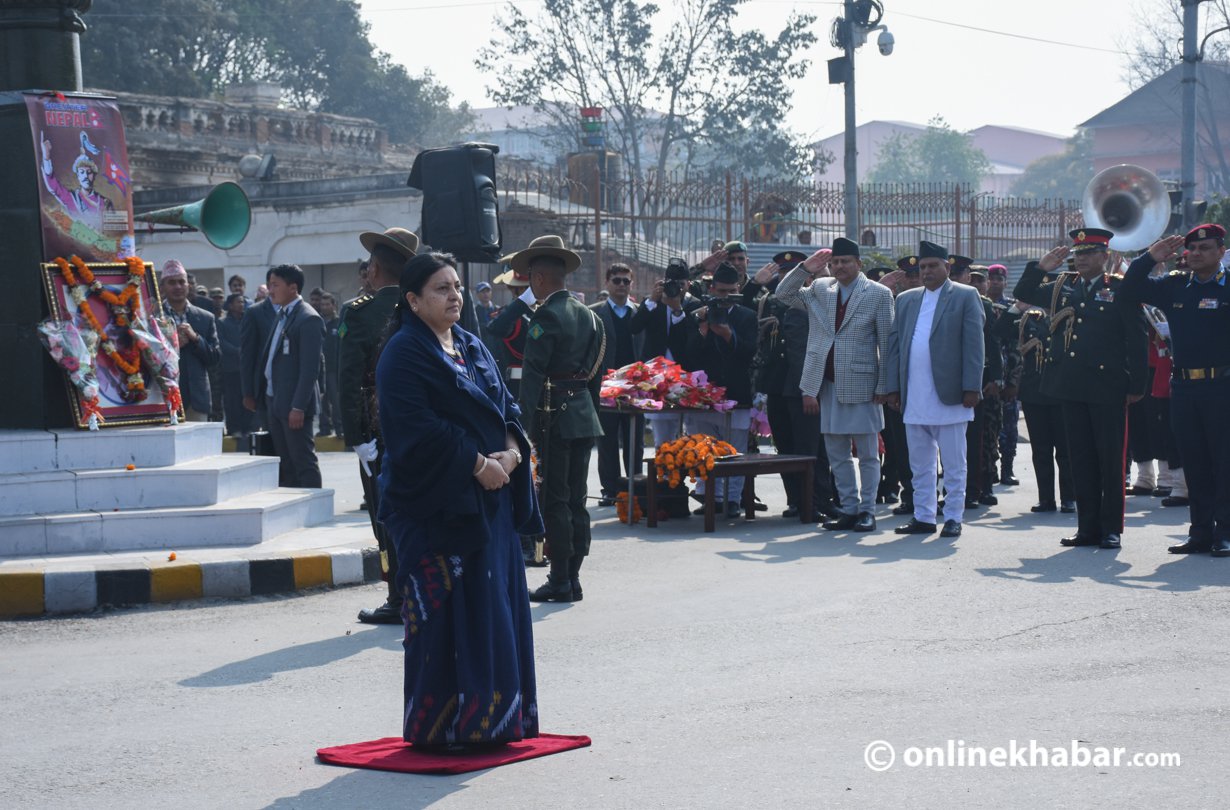 Kathmandu, January 11
Prithvi Jayanti, the birth anniversary of the country's founding father King Prithvi Nayarayn Shah, was celebrated on Friday.
The day is celebrated in Nepal as the National Unity Day in honour of Shah, who unified various principalities and created modern Nepal around 250 years ago.
President Bidya Devi Bhandari attended a ceremony organised by the Nepal Academy to mark the 297th Prithvi Jayanti.
Though the government denied giving public holiday on the occasion as demanded by various political and social groups, President Bhandari and Prime Minister KP Sharma Oli have issued public statements, expressing their wish for development and prosperity in the country.
At the function, Bhandari also put a garland on the statue of Shah in front of the country's central administrative building, Singhadarbar, and offered a salute recalling the contributions made by Shah.
Minister for Physical Infrastructure and Transport Raghubir Mahaseth, Minister for Communications and Information Technology Gokul Prasad Banskota and former Council of Ministers chair Khilraj Regmi were also present to pay their tributes to Shah.