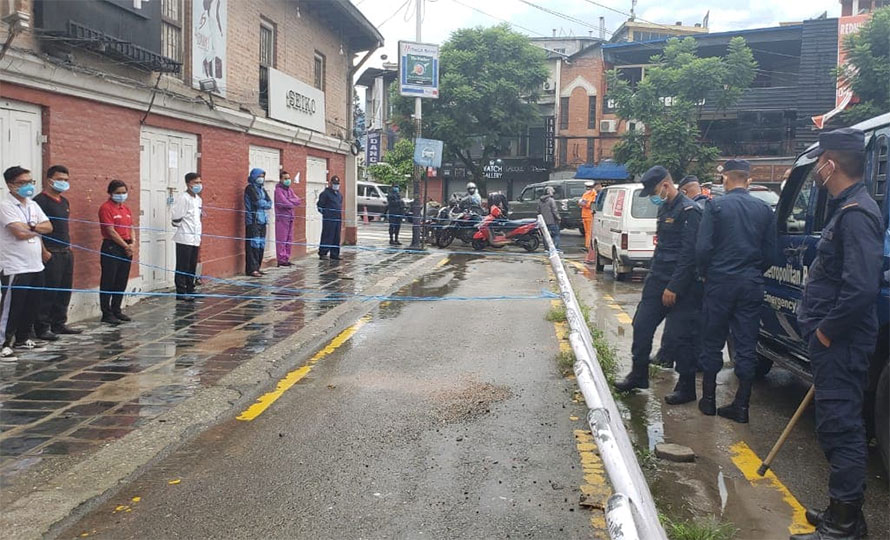 Kathmandu, August 28
Key food delivery companies of Kathmandu have agreed to suspend home delivery services as long as the prohibitory order imposed to control the coronavirus outbreak continues.
The startup entrepreneurs had been providing delivery services to their customers smoothly even after the three district administration offices imposed the prohibitory order on August 19, arguing they were delivering food, an essential requirement. However, the police cracked down on them yesterday citing the foodstuffs could be sold until 9:15 am only every morning, and providing delivery service in the daytime was against the order.
The police had detained around officials and delivery staff of Foodmandu, UG Bazaar, Kirana, and Bhojdeals on Thursday afternoon. They were freed after a few hours, making them sign a paper that they would not continue the service.
UG Bazaar founder Nikita Acharya says two police staffers came to her office while she was working, without prior notice, and took her to the Metropolitan Police Circle, Tinkune.
An official of another company says, "The police first nabbed our delivery boys on the streets and asked them to provide our phone numbers. Then, the police came to our offices and houses to nab us."
Whereas the traders say they did not violate the prohibitory order as foodstuffs are considered essential services, the chief of the Metropolitan Police Range, Kathmandu, SSP Shyam Gyawali says home delivery and takeaway services are suspended during the implementation of the order. "While investigating why human movement increased during the implementation of the prohibitory order, we found such businesses were in operation. Therefore, we did this operation today."
He says the police are committed to saving people's lives.