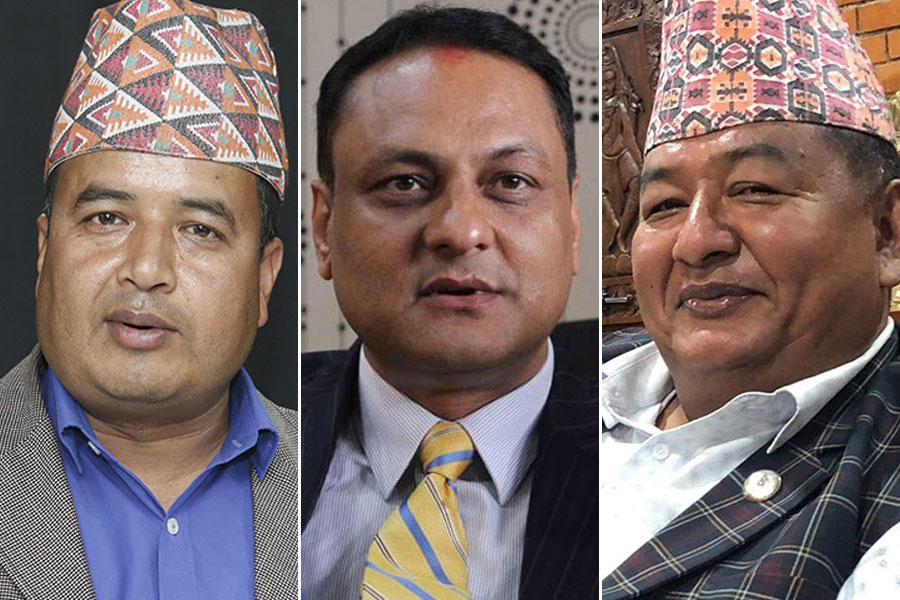 Kathmandu, May 8
The Metropolitan Police Range in Kathmandu has begun an investigation into a claim that two lawmakers of the ruling Nepal Communist Party and a former chief of Nepal Police abducted an opposition lawmaker.
Newly unified People's Socialist Party Nepal lawmaker Surendra Yadav has been claiming that ruling Nepal Communist Party lawmakers Mahesh Basnet and Krishna Kumar Shrestha 'Kisan' and former Nepal Police chief Sarbendra Khanal tried to abduct him in April.
The Kathmandu District Attorney Office forwarded the complaint it received from the alleged victim to the range this afternoon, informs assistant district attorney Numaraj Khanal. SSP Shyam Lal Gyawali, the chief of the range, confirms the receipt of the file, adding the preliminary investigation has begun.
"Once we check the nature of the incident, we will launch a detailed investigation," Gyawali says. He refuses to speak if any of the suspects are arrested for the investigation.
Earlier, the police officers had refused to file the complaint claiming the incident took place outside its jurisdiction. The government attorney had also not readily registered the case, forcing the alleged victim to plead to the National Human Rights Commission.