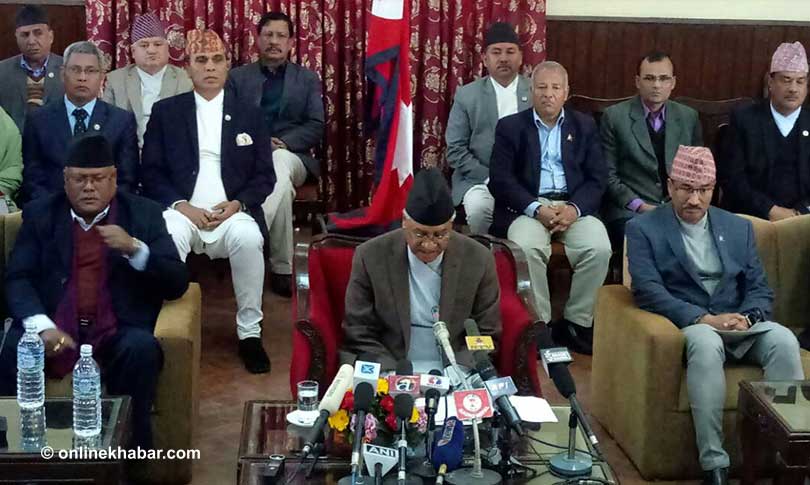 Kathmandu, February 15
Nepal's Prime Minister Sher Bahadur Deuba has resigned following official announcement of results of recent parliamentary polls in which his Nepali Congress party fared very badly.
Deuba, however, claimed the responsibility of successfully holding elections at local, provincial and federal levels as he delivered a 15-minute televised address to the nation on Thursday morning.
During the address, Deuba also highlighted other key achievements of his eight-month premiership including improvements in diplomatic relationships and economic progress. He also claimed that the government took significant decisions to serve interests of people.
With the CPN-Maoist Centre's support, Deuba was elected the Prime Minister in June 2017.
(Updated at 11:15 pm)
—
Nepal PM to step down after addressing the nation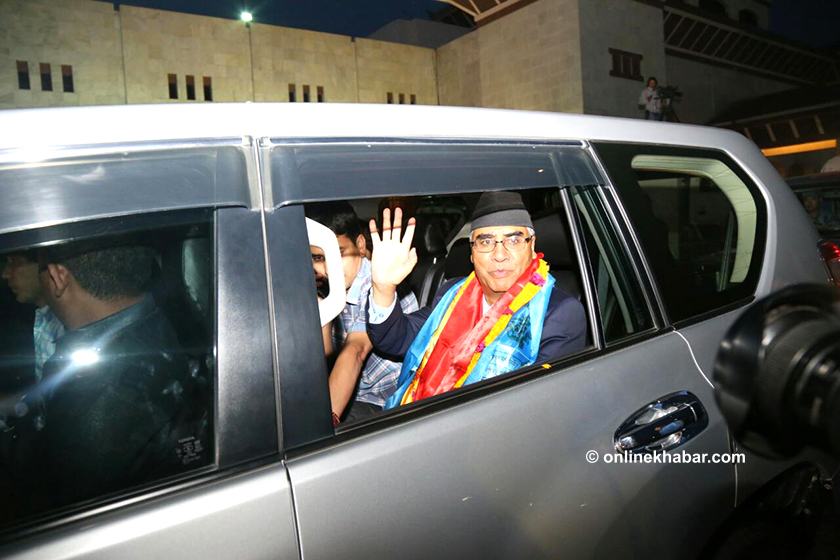 Kathmandu, February 15
Nepali Congress President Sher Bahadur Deuba is announcing his resignation from the position of Prime Minister today.
Currently, Deuba is chairing the last meeting of his Cabinet, and he will address the nation following the meeting, says a source at the Prime Minister's residence. He will announce his resignation during the address, according to the source.
Till yesterday, Deuba was resisting the demand for resignation despite the pressure from left alliance claiming his government was yet to complete the election procedures which it was assigned to.
But, as the Election Commission submitted the final results to the President yesterday, Deuba is in the mood of resigning before CPN-UML Chairman KP Sharma Oli will get appointed the new PM today.