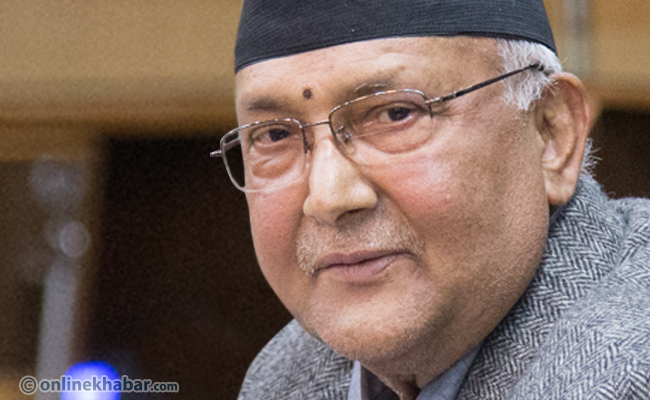 Kathmandu, March 14
In all likelihood, Prime Minister KP Sharma Oli will be leaving for China with a team as big as the team that accompanied him during the recent visit to India.
Among those accompanying Oli to China are Deputy Prime Minister and Foreign Minister Kamal Thapa, Finance Minister Bishnu Poudel, Supplies Minister Ganesh Man Pun and Commerce Minister Dipak Bohora.
The full team (accompanying PM Oli to China) is yet to take shape, Prime Minister's foreign affairs expert, Gopal Khanal, said and hinted that the team may be as big as the one that accompanied the PM during his visit to India.
Asked to explain the need for a huge team, Khanal said: There have been preparations for signing different vital agreements for which presence of ministries concerned is a must. Apart from that, the Prime Minister has to include certain people in his team. Sending a big team is not our desire. Rather, it is because there's a need and a context for the same.
The government team accompanying PM Oli during his India visit had 46 members. Later on, a team of businesspeople had also joined in. Khanal said businesspeople accompanying the PM to China will foot their bills on their own.
As part of preparations for his China visit, PM Oli held discussions with former prime ministers and foreign ministers on Sunday. They advised PM Oli to make his visit fruitful by making good use of Nepal's friendship with China. They stressed the need to do away with the tendency to remember China in times of crisis only.
PM Oli said his visit is meant to focus on issues of bilateral interest, instead of just submitting a wishlist. Most importantly, Oli said deals to be signed with China will put an end to Nepal's dependence on one country.