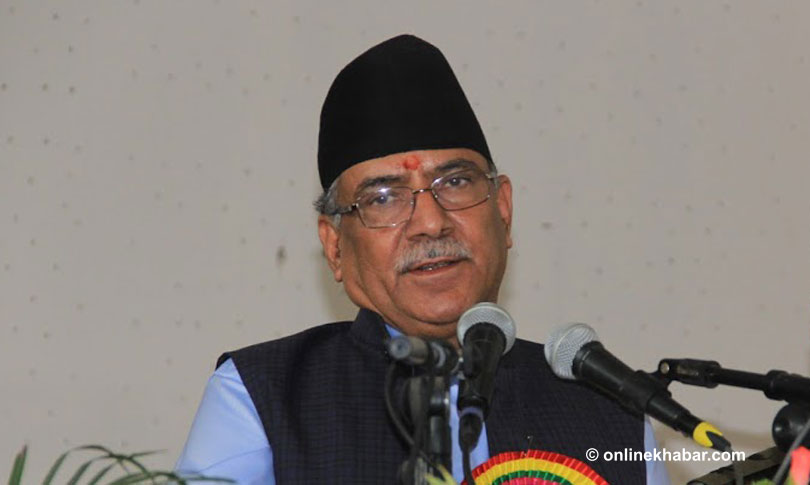 Kathmandu, May 14
Prime Minister Pushpa Kamal Dahal is announcing his resignation by an address to the nation at 4 pm today.
The PM is addressing the nation after his attempts to address the House repeatedly failed owing to the CPN-UML's threat to obstruct the Parliament meeting.
Meanwhile, the House meeting has been postponed till 4 pm yesterday.
(Updated)
—
PM may announce resignation right from his office if House obstructed again
Kathmandu, May 24
Prime Minister Pushpa Kamal Dahal is thinking of announcing resignation directly from his office if the main opposition CPN-UML obstructs the Parliament meeting today as well.
Earlier, the Parliament meeting called for Tuesday could not have taken place owing to an obstruction threat from the main opposition party.
The PM had planned to announce his resignation in an address to the House, which could not materialise owing to the UML's plan to obstruct the meeting.
Meanwhile, UML Chairman KP Sharma Oli did not attend the top leaders' meeting called by PM Dahal at his residence in Baluwatar today.
The meeting could not take place due to Oli's absence.