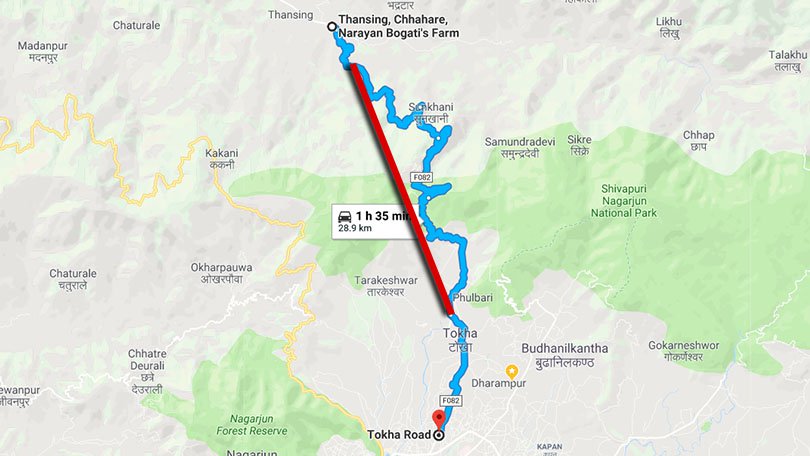 Kathmandu, March 27
Over half dozen construction companies from China have expressed their interest in the government's plan to construct a road tunnel from Kathmandu to Rasuwagadhi bordering Tibet of China.
Chief of the Foreign Division at the Department of Roads, Sanjaya Kumar Shrestha, says the companies have already filed their proposals to carry out the project though the government is yet to finalise its modality.
All of the companies have proposed that the government adopt engineering procurement contract and financing (EPCF) model for the project. In this model, the single contractor invests its resources in the project before it hands over it to the government. The government, in return, has to pay the company.
"However, we cannot discuss any proposal now till the government makes a decision on the modality," Shrestha says, "The development of project now rests on the government."
The Department officials are hopeful that the government will put the project on its priority list as it will prepare the policy and plan for next year.
Earlier, the Department had sent a proposal to the Ministry of Finance to study the possibility and manage investment.
Before the construction begins, a detailed project report has to be prepared. The companies which have expressed their interest now say they will prepare the DPR on their own.
If the tunnel from Tokha of Kathmandu to Chhahare of Nuwakot district is constructed as planned, one can reach Rasuwagadhi border from Kathmandu within two and half hours, driving, according to officials.
The tunnel will be just 4.2 kilometres whereas an access road of 35 kilometres has to be constructed to connect it with Pasang Lhamu Highway heading to Rasuwagadhi.
"If we can construct this road along with the Kathmandu-Terai fast track," Shrestha says, "One can reach China from India via Kathmandu in just four hours. It will result in numerous trade and economic benefits."