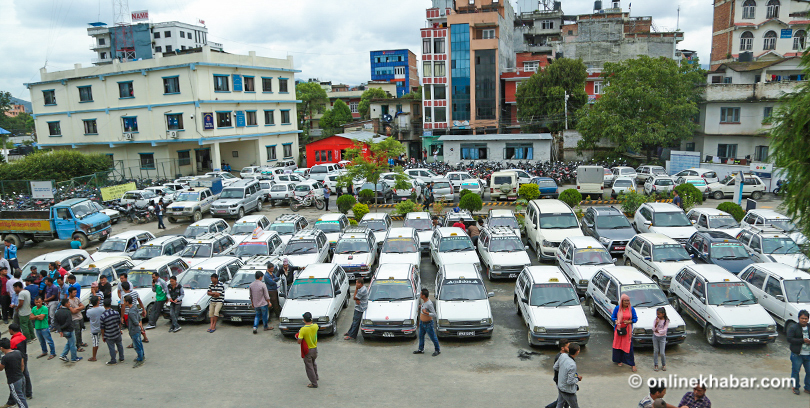 Kathmandu, April 26
The Department of Transport Management is preparing to introduce a new rule about operation and management of taxis in Kathmandu Valley, according to which the vehicles have to introduce online booking system.
Likewise, the rule will require that taxis have to provide printed bills to customers after they drop them off.
The Department's preparation is an attempt to respond to complaints galore that taxis in Kathmandu overcharge passengers.
Currently, there are few companies which have been providing online booking services. But, the number of cabs they have is too low to meet the demand.
The Department's Director General Rup Narayan Bhattarai says taxis have to place a mark showing that they are taxis. The text has to be in yellow so that no one gets confused.
A uniform will also be fixed for taxi drivers, according to him.