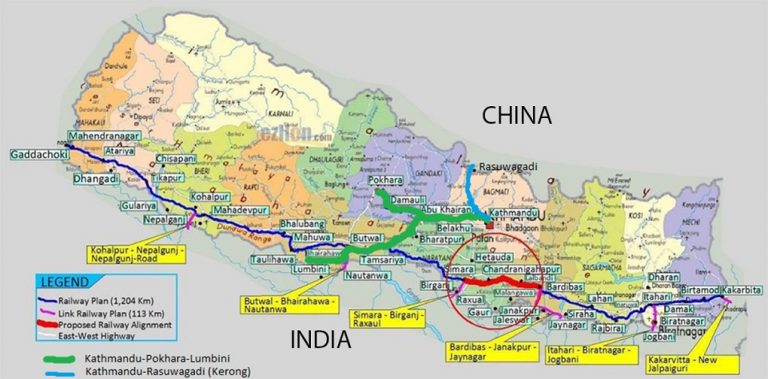 Kathmandu, November 7
The chief of Nepal's Department of Railway has said the government should introduce a new law as soon as possible to facilitate foreign investment in railway development in the country, claiming many foreign investors have expressed their interest in the sector.
Bala Ram Mishra says, "Many foreign investors are interested in the East-West Railway project. But, the government has not decided a model for constructing and operating the project."
He says the department, hence, has not been able to give clear answers to potential investors who have been approaching the department of late. "We have been just telling them about the possibilities of investment."
A preliminary study has estimated that the project would cost Rs 800 billion, almost half of the country's annual budget. It means constructing the entire project with the domestic fund is impossible.
The government has allocated Rs 7 billion for the department for this fiscal year. Of that money, the department is spending Rs 2 million in the Keyrung-Kathmandu railway project, another Rs 2 billion to pay compensation for the land acquired and the rest, Rs 3 million in the construction works.
"If we work at this speed with this amount of budget, we cannot complete the proposed projects in the next 100 years also," he says, "We can invite foreign investment. But, we do not have any law ready for it."