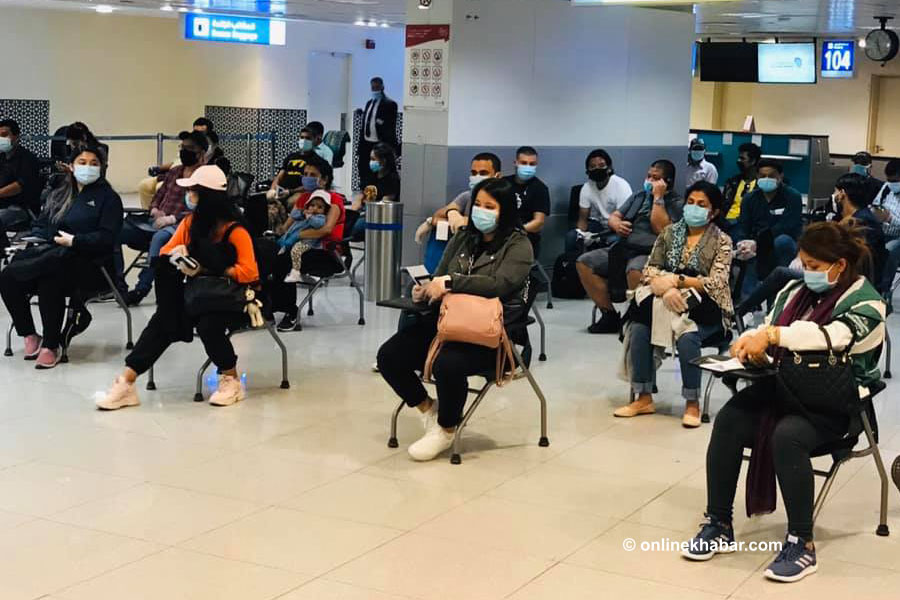 Kathmandu, August 16
The Non-resident Nepali Association, an organisation of Nepalis living and working abroad, has urged the government not to put a limit on the number of Nepalis being repatriated from various countries in the wake of their job losses due to the Covid-19 crisis.
The association's request comes after the cabinet decided to rescue and take back only 500 citizens per day. As per the decision that would come into effect from Monday. the government will rescue and repatriate to 200 persons every day by mobilising the resources from Foreign Employment Welfare Fund and 300 others in coordination among the NRNA, concerned embassies or similar missions, and concerned officials from both sides.
But, objecting to the decision, the association says the government should rescue as many Nepalis and as quickly as possible, but the latest decision would make the workers waiting to come back home more confused and sadder. Badri KC, the coordinator of the Foreign Employment Committee under the NRNA, says thousands of Nepalis have already been stranded in the Middle East after they were removed from their jobs or their visas expired.
Since the first week of June till now, the government has repatriated 51,441 Nepalis living in 30 countries.