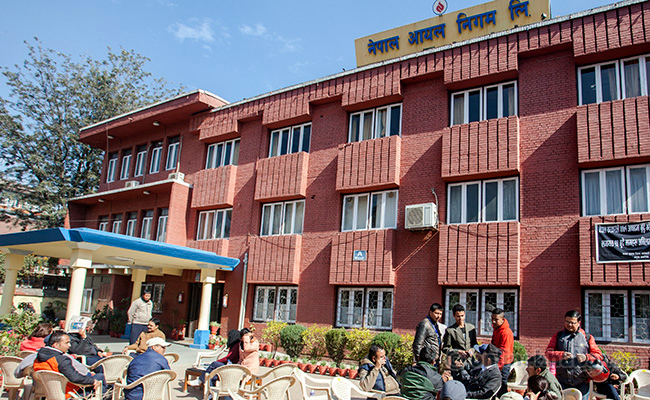 Kathmandu, December 5
The Nepal Oil Corporation says its monthly loss rose upto Rs 1 billion as it has been unable to adjust price of petroleum products in the run-up to provincial and federal parliamentary elections.
Earlier, the Corporation had decided to increase the price of petroleum products; but Prime Minister Sher Bahadur Deuba had directed the state-owned fuel monopoly to revoke the decision claiming it would give a wrong message to people and foil the election environment.
Recently, the price of petroleum product has increased in India and the Corporation has to bear the loss of Rs 532 million every fortnight as per the latest price list sent by the Indian Oil Corporation, says Acting Executive Director of the Corporation, Sushil Bhattarai. Earlier, the Corporation was facing the loss of Rs 550 million every month.
The NOC purchases fuel from the IOC.
The Corporation's spokesperson Birendra Goit says the biggest loss is in the trade of liquefied petroleum gas. The Corporation is selling an LP gas cylinder for Rs 248.64 less than its cost price. The Corporation is at loss in trade of petrol and diesel too; but it is earning a low profit in aviation fuel and kerosene.
Meanwhile, officials say the use of petroleum products has increased of late.