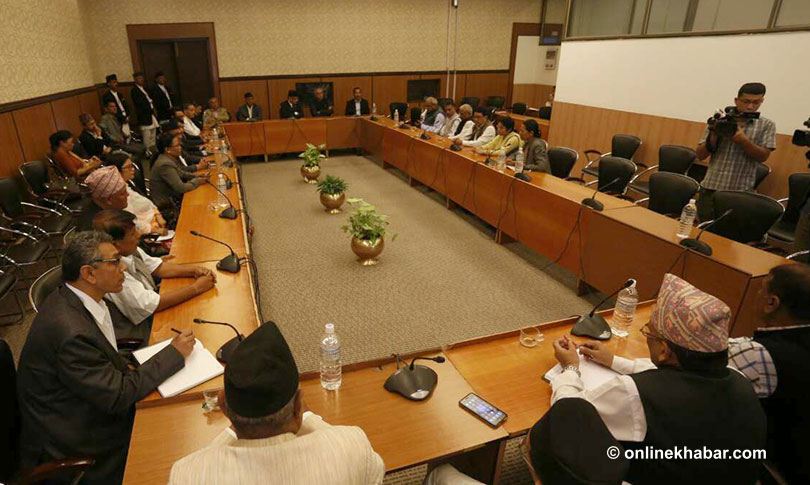 Kathmandu, May 30
The main opposition CPN-UML has boycotted an all-party meeting called by the Nepali Congress President Sher Bahadur Deuba to discuss the new government formation process.
The NC is the largest party is Parliament and Deuba is trying to form a new government under his leadership.
He had called representatives of all parties in the House for a meeting on Tuesday morning.
But, the main opposition decided not to take part as Deuba named himself as the prime ministerial candidate in the invitation sent to the parties, according to sources.
The meeting was held at the Parliament building, Naya Baneshwor.
President Bidya Devi Bhandari on last Thursday has called parties to form a unity government within a week after the incumbent Prime Minister Pushpa Kamal Dahal resigned. After the completion of that time, a process to form a majority government will begin.