Kathmandu, April 10
Continuing with old-fashioned ways of protesting, New Force Nepal staged a two-hour sit-in at Pipalbot in Bhadrakali from 10 am on Sunday, urging the KP Oli government to address earthquake victims' problems.
The protest, launched yards away from Singha Durbar, the government secretariat, was meant to draw the government's attention towards inflation, black marketing, corruption and delay in distribution of relief to earthquake victims as well as post-quake reconstruction work, NFN informed.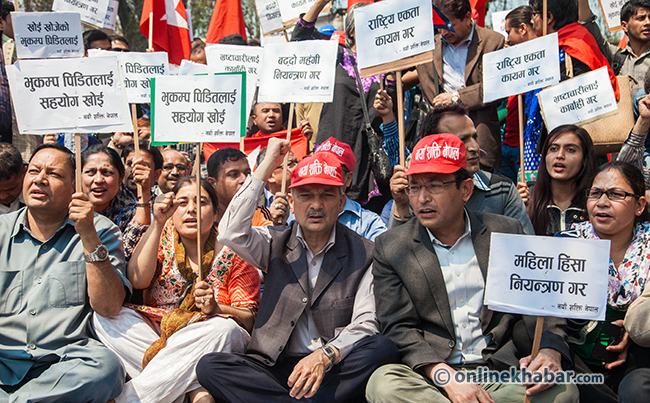 The participants were sporting placards with slogans like Where's relief for quake victims, Control inflation, Maintain national unity and Control violence against women.
The participants included Baburam Bhattrai, NFN coordiantor, and actor Karishma Manandhar.